Aircraft slides off snowy runway, across field and into highway
Published February 11, 2019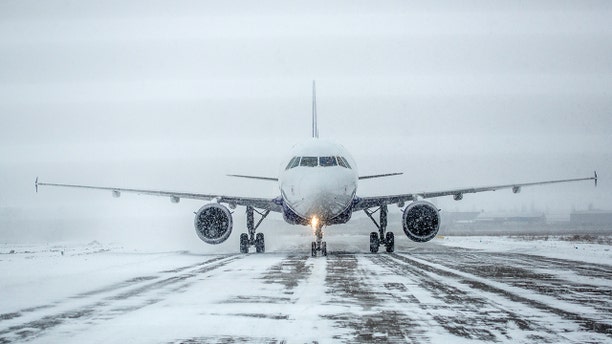 Winter weather can make travel a harrowing experience, as was the case for a pilot flying a small charter plane in snowy conditions in Indiana.
The pilot attempted to land the small aircraft, carrying three people, at the Richmond Municipal Airport, but somehow slid off the runway, through an airport field and stopped in the middle of Highway 227.
'BIG BANG THEORY' ACTRESS UPSET WITH UNITED AIRLINES, CLAIMS AGENT 'SHUT THE BOARDING GATE IN MY FACE'
Photos of the incident show the plane sitting on the edge of the road with the left wing blocking one lane of traffic and the nose pushing into the fence.
No injuries were reported, airport manager Rodney Mayse told the Richmond Palladium-Item.
CLICK HERE TO GET THE FOX NEWS APP
The plane was removed from the highway and the FAA is investigating the crash.
https://www.foxnews.com/travel/aircraft-slides-off-snowy-runway-across-field-and-into-highway