Stunning images show rare purple lightning
By ,
Published April 07, 2017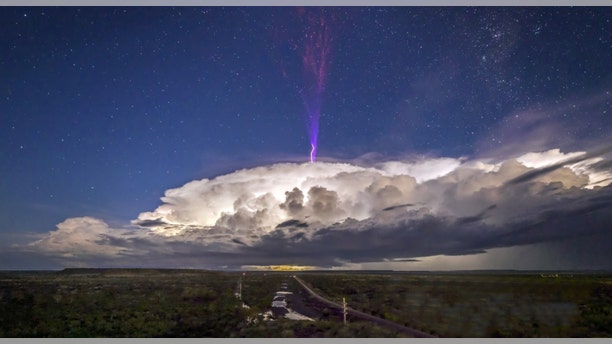 A photographer has managed to capture shots of purple lightning, shooting streams out of a cloud.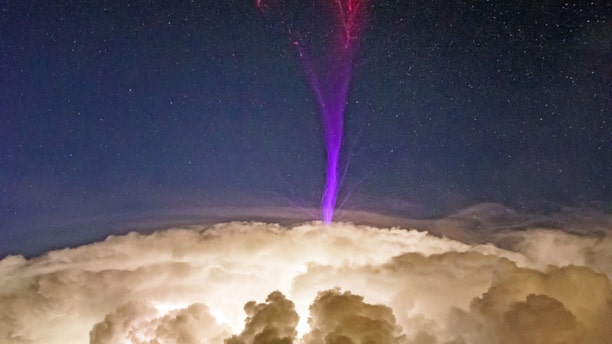 Known as ionospheric lightning, the naturally occuring phenomenon happens at higher altitudes than lightning produced by storm clouds.
INCREDIBLE VIDEO SHOWS THE STUNNING SOUTHERN LIGHTS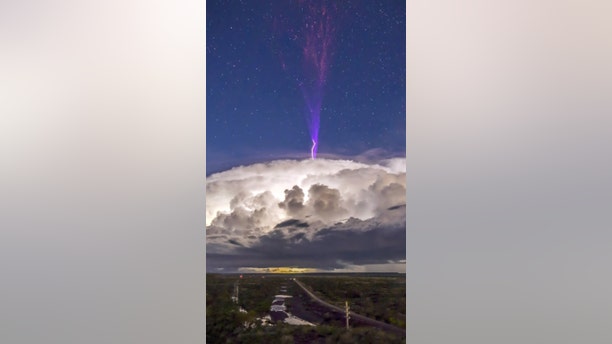 Photographer Jeff Miles captured the picture in Western Australia on March 28.
"This was a mind blowing experience to see with my eyes, never mind research the photos to find out just how rare they are," Miles said in comments captured by The Sun. "Gigantic jets have only been captured on camera a handful of times and this night I was lucky enough to see six jets."
INCREDIBLE VIDEO SHOWS ROCK PYTHON DEVOURING A HYENA
Last month a remarkable time-lapse video of the Aurora Australis was captured from the window of a plane. The video was taken on a flight from Dunedin in New Zealand to see the remarkable light display. Also known as the Southern Lights, the Aurora Australis is the southern hemisphere counterpart of the Aurora Borealis, or Northern Lights.
https://www.foxnews.com/tech/stunning-images-show-rare-purple-lightning