Nevada Congresswoman urges Trump to oppose call for online gambling ban
By Andrew Craft, ,
Published December 07, 2016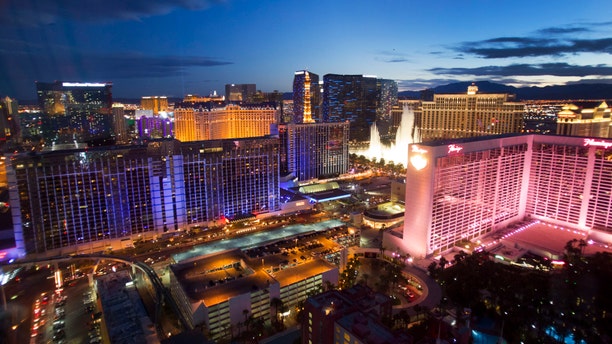 Nevada Representative Dina Titus is urging the President Elect to oppose a call for an online gambling ban.
The Democratic Congresswoman sent a letter to Vice President-elect Mike Pence, head of Trump's transition team, this week. Her letter was in response to a letter signed last month by ten attorneys general who opposed online gaming.
The ten Republican attorneys general sent their letter Nov. 17 to Pence asking him to consider the Restoration of America's Wire Act (RAWA). Nevada's Attorney General, Adam Laxalt, was a cosigner of the letter.
The Restoration of America's Wire Act is legislation that would effectively ban all online gambling nationwide with the exception of daily fantasy sports websites and horse race betting.
In her letter, Titus contends that "the letter submitted by the attorneys general contains several inaccuracies and unfair allegations." Titus touted regulations in place in Nevada, which she says prove online gambling can be effectively regulated. "Gaming regulation in the state of Nevada is considered the international gold standard," she added.
CYBERGAMBLING RETURNS – AND THIS TIME IT'S LEGAL
The Restoration of America's Wire Act would rewrite and reinterpret the federal Wire Act of 1961, which is also known as the Interstate Wire Act.
The AG letter cited addiction, divorce and increased suicide as harmful effects of online gambling. The AGs also raised concerns about anonymity, which they said could be used to support terrorist financing and criminal activity.
However, in her letter, Titus warned of the ramifications that could arise from banning online gambling from states that are doing it correctly. She said, "I encourage you [Trump] to carefully study this issue before making any decisions that would infringe on state's rights or eliminate jobs in the gaming industry."
State-regulated online gambling is legal in Nevada, Delaware, and New Jersey.
The Restoration of America's Wire Act was introduced in the 2015 session of Congress and is still sitting in the Senate Judiciary Committee, according to Congress.gov. The legislation was written with the backing of Las Vegas hotel and casino billionaire, Sheldon Adelson, an opponent of online gambling.
https://www.foxnews.com/tech/nevada-congresswoman-urges-trump-to-oppose-call-for-online-gambling-ban