Conviction of husband-wife team in Amazon case signals huge problem with return fraud
By Brooke Crothers, ,
Published June 15, 2018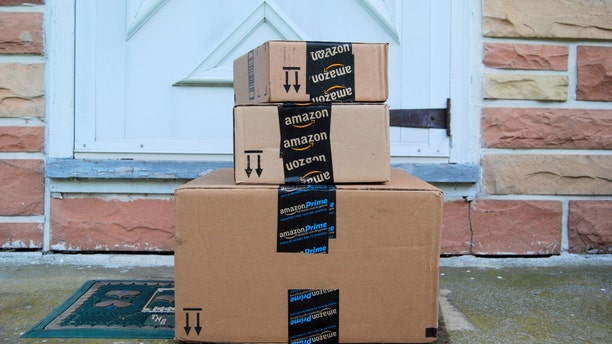 The sentencing of three people who committed over $1 million in return fraud at Amazon points to a cottage industry of bogus returns.
Earlier this month, United States Attorney Josh Minkler announced that three individuals were sentenced up to 71 months for defrauding Amazon out of $1.2 million in consumer electronics items.
Erin Finan, 38, and Leah Finan, 38, a husband and wife from Indiana, pleaded guilty to federal mail fraud and money laundering charges, the Department of Justice, U.S. Attorney's Office Southern District of Indiana, said earlier this month.
10 HOT TECH GIFTS FOR FATHER'S DAY
The two were sentenced to 71 months and 68 months respectively. Danijel Glumac, 29, of Indianapolis, pleaded guilty to money laundering and to fencing the items the Finans stole and was sentenced to 24 months in prison.
The three went on a return binge between 2014 and 2016, stealing and selling over 2,700 items, including GoPro digital cameras, Microsoft Xboxes, Microsoft Surface tablets, and MacBooks.
The scheme works by exploiting Amazon's customer service policy. Basically, they claim that the items they ordered were damaged or not working and then request and receive replacements from Amazon at no charge, the U.S. Attorney's office said in a statement.
The Finans would place thousands of Amazon orders, create multiple false identities, and get the stolen goods from retail shipping stores all over Indiana, the U.S. Attorney's office said. Then sell them to their fence, Glumac. In two years, they made roughly $750,000.
$4,500 IPHONE X? RUSSIAN LUXURY BRAND TOUTS CRAZY SOLAR-POWERED DEVICE
Return fraud "way of life"
"Fraud had become a way of life. Their Amazon scheme was their 'job,'" the U.S. attorney said in a statement.
This is reflected in the numbers reported by the National Retail Federation (NRF) in a targeted survey for 2017. Of total annual returns and exchanges, the average fraudulent return was expected to be 10.8 percent, up from 8.8 percent in 2015, according to the NRF.
"Return fraud continues to pose a serious threat to the retail industry," the NRF said in its 2017 Organized Retail Crime Survey.  The most common (about two-thirds) is "the return of stolen merchandise and employee return fraud," the NRF said.
And Appriss Retail, which works with the NRF, said in a report (which references the NRF numbers) that the estimated amount of return fraud and abuse as a percent of total returns was $22.8 billion in 2017 for retailers.
FBI DETAILS TOP INTERNET SCAMS

"It is critical to understand how returns and return fraud reduce net sales and contribute to total loss – clear causes of retail performance issues," said Krishnan Sastry, president of Appriss Retail in a statement. 

But there is a fine line between fraud, abuse, and someone who, for ostensibly legitimate reasons, makes a lot of returns, as this discussion at tech site Techwalls indicates. 

For those who abuse the system, however, the DoJ is watching. "To those who seek to exploit the convenience of online shopping through fraud, remember this case. You will be caught. You will be prosecuted. And you will go to federal prison for a long time," the U.S. Attorney's office said.
Amazon would not comment on the U.S. attorney's report.
https://www.foxnews.com/tech/conviction-of-husband-wife-team-in-amazon-case-signals-huge-problem-with-return-fraud