Seth Collins will transfer from Oregon State
By , Jason Gold
Published April 28, 2016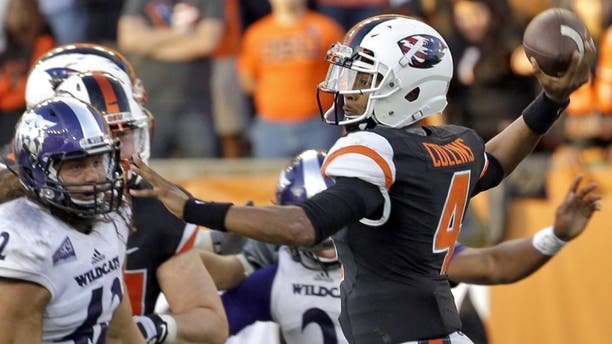 True freshman quarterback Seth Collins will transfer from Oregon State, the school announced on Friday.
Collins started seven games as a freshman for the Beavers.
"Seth has made the decision to transfer and we wish him good luck," head coach Gary Andersen said in a statement.
Collins had 580 rushing yards and eight touchdowns and threw for 936 yards and six touchdowns in 2015.
"I thank Oregon State for a great year," Collins said in a release. "But it is in my best interest to pursue my education and football somewhere else."
https://www.foxnews.com/sports/seth-collins-will-transfer-from-oregon-state