Picture of the Day: Nowitzki does some spring cleaning
By ,
Published May 17, 2017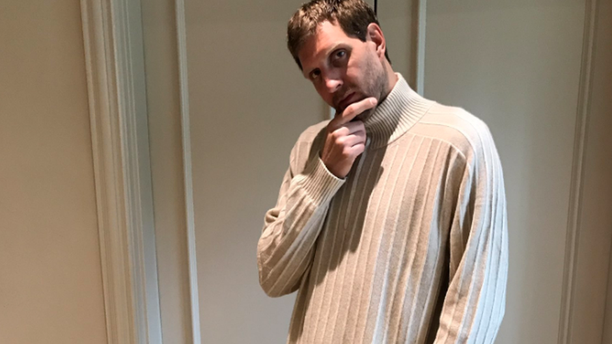 Ace of Base. Fatboy Slim. Friends. Dawson's Creek. Young Leo DiCaprio in "Titanic"…
Baggy jeans and long sleeve turtlenecks.
Dallas Mavericks star Dirk Nowitzki took us WAY back to 1998 on his Twitter account.
Nowitzki was doing some spring cleaning and, for some reason, decided to fashion some of his clothes that must have been deep in his closet.
Luckily for us, he posted a picture for all to see.
The responses to the picture were tremendous.
But it was former teammate Chandler Parsons who might have gotten in the best joke.
https://www.foxnews.com/sports/picture-of-the-day-nowitzki-does-some-spring-cleaning