Dana White: Ronda Rousey 'ready to fight,' still set to return at end of year
By , Damon Martin
Published April 03, 2016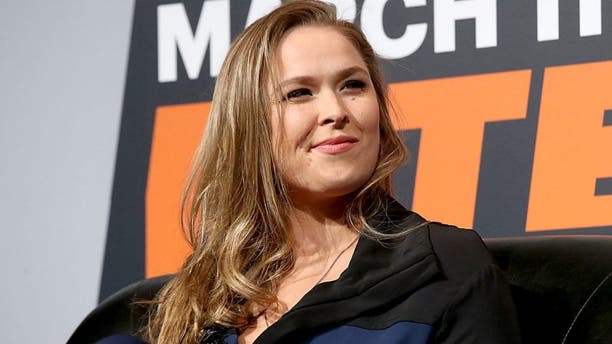 Following the first loss of her UFC career last November, Ronda Rousey was in a bad place both physically and mentally and admitted to having suicidal thoughts in the moments just after Holly Holm finished her by knockout.
It was a devastating moment for Rousey, considering she had stated for years that her goal as a mixed martial artist was to retire undefeated and leave the sport as one of the greatest fighters of all time.
Since that time, Rousey has started to work toward an eventual return to fighting and UFC president Dana White said he recently met with the former champion, whp's put the pieces back together as she begins her journey back to the Octagon.
"I just had dinner with her the other night. She's in a great place mentally, physically, emotionally -- every way you can be good, she's good," White told TMZ this week. "She's talking about coming back at the end of this year.
"She'll either come back in November or December."
Rousey was expected to return after filming a pair of movies during the first half of 2016 including the "Road House" remake in which she landed the starring role.
Unfortunately there has been no filming done on that movie or Rousey's other project with Mark Wahlberg titled "Mile 22," so it appears she's just taking some down time after a very busy 2015 in which she fought three times in 10 months.
White says based on the conversation he had with Rousey she's definitely got her mind back on fighting, although she won't be returning until the end of the year.
"She's ready again," White said. "She's ready to fight. Yep, she's ready."
Rousey was previously named the No. 1 contender to challenge new bantamweight champion Miesha Tate, but with her return not expected until the end of 2016 it's hard to tell if the UFC will keep the title on the shelf until then.
Tate has expressed her desire to fight sooner rather than later, so the UFC could opt to have her defend the belt before Rousey returns.
https://www.foxnews.com/sports/dana-white-ronda-rousey-ready-to-fight-still-set-to-return-at-end-of-year