BYU football goes to the other end of the emotional spectrum
By ,
Published September 28, 2015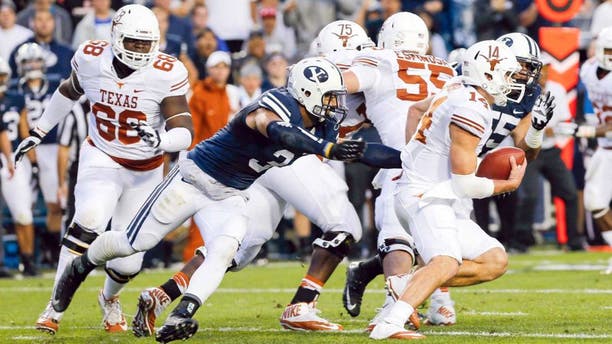 It's certainly been a roller-coaster ride for BYU football this season. From rejuvenated at the start of the season under QB Taysom Hill, to comeback kids in the first two games under Tanner Mangum to heartbreak losers against UCLA, they've run the gauntlet of emotions in 2015.
Head coach Bronco Mendenhall wasn't shy about revealing his team's feelings after the loss.
"It's the exact opposite," Cougar head coach Bronco Mendenhall said in the postgame press conference. "When the highs are there, they are really high. When the lows are there, they are really low. The job of a coach and a leader of a team is to stay as consistent as possible. We'll teach the lessons that are appropriate and then we'll get back to work."
For more on BYU's emotional wave, check out the Daily Herald.
(h/t Daily Herald)
https://www.foxnews.com/sports/byu-football-goes-to-the-other-end-of-the-emotional-spectrum