'Unprecedented' Native American burial site discovered in Gulf of Mexico off Florida
By Travis Fedschun, ,
Published February 28, 2018
A Native American burial site hidden for 7,000 years beneath the Gulf of Mexico off the coast of Florida has been unearthed in what archaeologists are calling an "unprecedented" discovery.
Florida Secretary of State, Ken Detzner, said in a news release on Wednesday the unmarked site near Venice, which measures roughly 0.75 acres, was first discovered by a diver in June 2016, who then reported possible human remains on the continental shelf to the Bureau of Archaeological Research.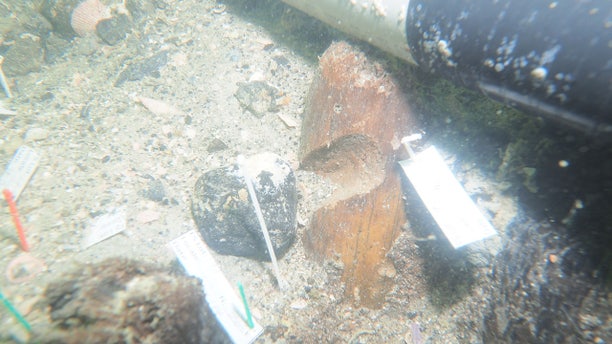 "Our dedicated team of underwater archaeologists has done an incredible job of documenting and researching the Manasota Key Offshore archaeological site, and I am extremely proud of the work," Detzner said in a statement. "Our hope is that this discovery leads to more knowledge and a greater understanding of Florida's early peoples."
The site has been preserved in what appears to have been a "peat-bottomed freshwater pond" from thousands of years ago, according to the news release.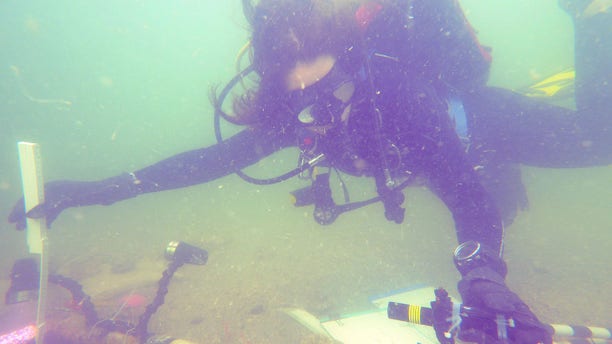 Researchers believe during that time period, when sea levels were lower, the indigenous people of Florida buried their family members at the site. As sea levels eventually rose, the pond was covered by the Gulf of Mexico but the peat bottom of the pond remained intact.
"Peat slows the process of organic decay, which allowed the site to stay well preserved," state officials said.
MAJOR BIBLICAL DISCOVERY: ARCHAEOLOGISTS MAY HAVE FOUND THE PROPHET ISAIAH'S 'SIGNATURE'
The find off the coast of Florida is significant because the only known examples of submerged offshore prehistoric burial sites located in Israel and Denmark, according to researchers.
"Seeing a 7,000-year-old site that is so well preserved in the Gulf of Mexico is awe-inspiring. We are truly humbled by this experience," said Dr. Ryan Duggins, an underwater archaeology supervisor for the Florida Bureau of Archeological Research.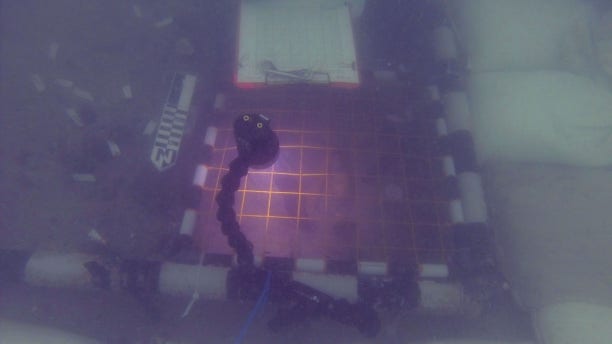 "It is important to remember that this is a burial site and must be treated with the utmost respect. We now know that this type of site exists on the continental shelf. This will forever change the way we approach offshore archaeology," he added.
State officials said they are now working to figure out how to best manage the site and protect it for generations to come.
DISCOVERY OF GIANT HAND AXES SUGGEST A PREHISTORIC 'GAME OF THRONES' SCENARIO IN ANCIENT EUROPE
"As important as the site is archaeologically, it is crucial that the site and the people buried there are treated with the utmost sensitivity and respect," said Dr. Timothy Parsons, the director of Florida's Division of Historical Resources. "The people buried at the site are the ancestors of America's living indigenous people. Sites like this have cultural and religious significance in the present day."
While the site may be accessible in the Gulf of Mexico, state officials warned that it is a first-degree misdemeanor in Florida to remove artifacts from an archaeological site without authorization, and a third-degree felony to disturb or vandalize an unmarked human burial.
The site is also monitored by law enforcement and "any suspicious or unusual activity will be reported," according to state officials.
https://www.foxnews.com/science/unprecedented-native-american-burial-site-discovered-in-gulf-of-mexico-off-florida