Lost Opportunity rover spotted on Mars but NASA still can't talk to it
By James Rogers, ,
Published September 26, 2018
NASA has spotted its Opportunity rover on the surface of Mars months after the solar-powered vehicle was enshrouded in a vast dust storms, causing it to go into hibernation. The space agency, however, is still unable to contact the rover.
Lost in the storms that enveloped the Red Planet and prevented sunlight from reaching its surface, the last signal received from the $400 million rover was on June 10.
Last month NASA warned that it may never again have contact with the Opportunity rover.
NASA ADMITS $400M MARS OPPORTUNITY ROVER COULD BE LOST FOREVER
On Sept. 20, the HiRISE high-resolution camera on NASA's Mars Reconnaissance Orbiter captured an image of the rover in Mars' Perseverance Valley.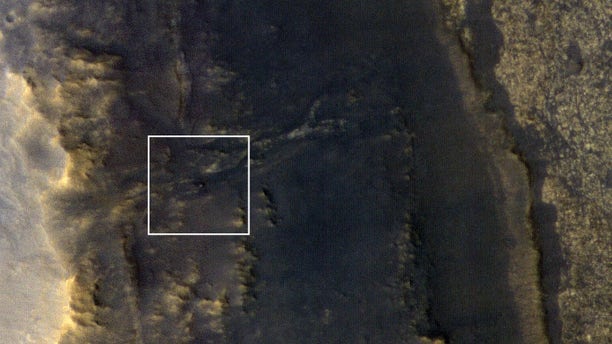 In an attempt to re-establish communication, NASA's Jet Propulsion Laboratory began increasing the frequency of commands it beams to the rover on Sept. 11.
"NASA still hasn't heard from the Opportunity rover, but at least we can see it again," it said, in a statement released Tuesday.
MASSIVE MARS DISCOVERY: ORGANIC MOLECULES 'FUNDAMENTAL TO OUR SEARCH FOR LIFE' FOUND BY NASA ROVER
"Oppy, can you hear us?" NASA JPL tweeted Tuesday. "Active commanding continues in hopes of reestablishing communication."
Opportunity has been on Mars since 2004.
In June NASA announced that its Curiosity Mars rover has found organic molecules on the Red Planet described as "fundamental to our search for life."
Fox News' Chris Ciaccia contributed to this article.
Follow James Rogers on Twitter @jamesjrogers
https://www.foxnews.com/science/lost-opportunity-rover-spotted-on-mars-but-nasa-still-cant-talk-to-it