Letter written by 'Titanic's coward' goes up for auction
By , Neal Colgrass
Published October 21, 2015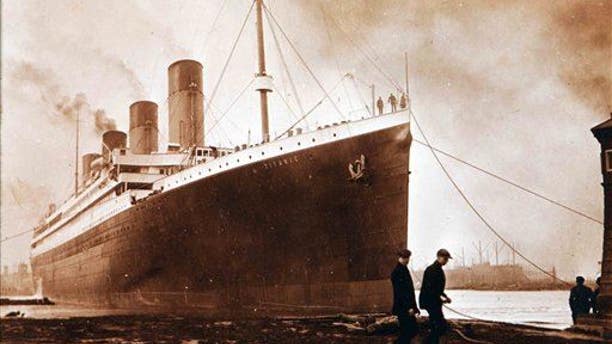 At the time, he was accused of cowardice during the sinking of the Titanic. Now a letter by Scottish landowner Sir Cosmo Duff-Gordon—in which he defends himself against an "unjust inquiry"—is headed for the auction block and is expected to rake in more than $6,000, the Telegraph reports.
"We do hope you have now quite recovered from the terrible experience," writes Duff-Gordon's secretary, Mabel Francatelli, to someone who survived on a separate boat; the letter is postmarked October 12, 1912, nearly six months after the disaster.
"I am afraid our nerves are still bad, as we had such trouble and anxiety added to our already awful experience by the very unjust inquiry when we arrived in London. Lady Gordon's mother is with us and she would so much like to meet you being one who shared our boat." Duff-Gordon escaped the sinking Titanic with his fashion-designer wife Lady Lucy, Francatelli, two friends, and seven other affluent passengers on the quickly arranged Lifeboat Number One, which could have held 40 people, the Express reports.
Back in England, Duff-Gordon and Lady Lucy were the only survivors questioned by Scotland Yard, and Duff-Gordon admitted that he'd promised to pay the boat crew—but said it was no bribe.
Incredibly, a British Board of Trade inquiry into the Titanic concluded that Duff-Gordon's offer was a charitable donation. Yet the landowner was publicly branded a coward and perhaps became a recluse because of it.
Among other Titanic items slated for the Sept. 30 auction in New York City is a crumpled lunch menu from the ship, which is expected to fetch at least $50,000, Live Science reports.
(One of the rarest types of Titanic collectible was sold in April.)
This article originally appeared on Newser: Letter by 'Titanic's Coward' Goes Up for Auction
More From Newser
https://www.foxnews.com/science/letter-written-by-titanics-coward-goes-up-for-auction