Human head found inside shark
By ,
Published October 21, 2015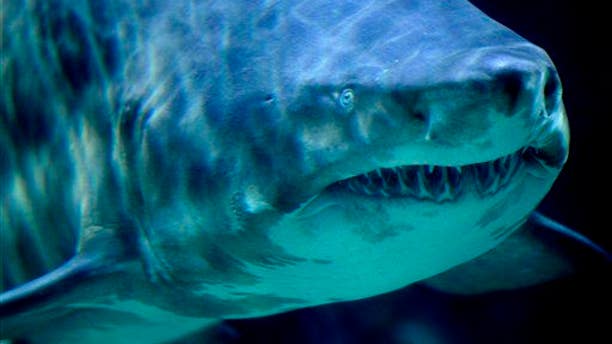 The shark weighed some 650 pounds, but it's what was inside that was disturbingly memorable: a human head and leg. Fishermen in the Philippines caught the tiger shark last month, and when they opened it, they discovered the human remains, UPI reports.
The flesh was only partly digested. "It was so disgusting. We can't bear the awful smell," one fisherman tells Minda News. They threw the remains, as well as most of the shark, back in the water, keeping only the animal's head and fins.
"We feared that the human remains may bring bad luck to us," the fisherman says. The group left the shark's jaw in the sun to dry the next day, prompting concern from one of their wives: "I don't want the sight of that jaw, knowing that the shark had eaten a human being. Who knows, the victim's spirit might visit us," she says.
The jaw had a diameter of 17 inches, leading one outside expert to suggest it could have been far bigger than the fishermen guessed: He figures it could have weighed more like 1,300 pounds, the Inquisitr reports.
Locals have one guess as to how a human might have ended up inside the shark. A ferry sank in the area in September, and two passengers have never been found.
(Another recent shark incident ended better for the humans: A man punched a shark to save his friend.)
This article originally appeared on Newser: Fishermen Find Human Head ���Inside Shark
More From Newser
https://www.foxnews.com/science/human-head-found-inside-shark