Conspiracy theorists spot 'time traveler using mobile phone' in 1940s photo during World War II
By , Dan Hall
Published October 08, 2018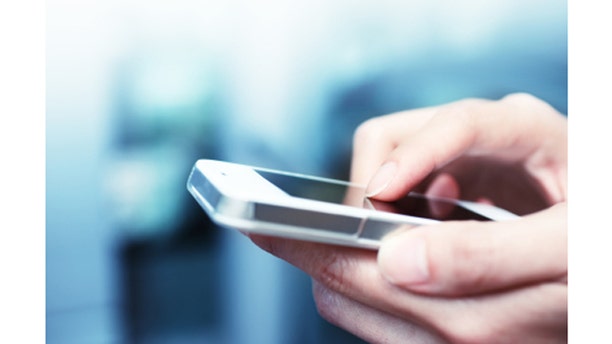 Bewildered Twitter users claim to have clocked a "time traveler" in a 1940s beach photo... using a MOBILE.
The sci-fi fella in a scruffy brown suit can clearly be seen in the middle of the snap, taken during the Second World War, peering into something that looks like a phone.
But the perplexing picture, taken in September 1943, was photographed a full 30 years before mobiles were invented.
The spooky image showing Towan Beach, Cornwall, was posted online by Stuart Humphryes, who initially didn't spot the man out of time.
He tweeted: "British war workers escape to the seaside - this Cornish beach was photographed in September 1943."
But as soon as he shared the seaside shot, Twitter users pointed out the texting time traveler in the center of the photo.
Getting the date wrong, South London History replied: "Er...is it just me or is this guy checking his phone…..in the 1950s?"
Dr. Kevin Purcell added: "Good catch. It's clearly the man in the shot is a time-traveling tourist checking his mobile device.
"Finally the evidence we need that time travel is real.
Gerald Jackson added: "Shows how much beachwear has changed!
"Jacket, tie, and hat? Mind they did that when I was a kid in the 50s."
But Mr. Humphryes wasn't convinced, saying: "I think that chap is rolling a cigarette!"
It's not the first time eagle-eyed photo buffs have spotted creepily modern devices in grainy old snaps and film footage.
In 2010 a phone user was caught in an old Charlie Chaplin film and was dubbed a time traveler by those who watched it.
George Clarke, a Belfast filmmaker, saw the eerie sight and posted the clip to YouTube.
And earlier this year, a man claiming to be a time traveler on a mission from the year 6491 passed a lie detector test after warning humanity about Yellowstone volcano in the United States.
He was hot on the heels Alexander Smith, who told radio DJs about humans dating robots and flying cars in the year 2118, which he claims he was sent to by the CIA.
This story originally appeared in The Sun.
https://www.foxnews.com/science/conspiracy-theorists-spot-time-traveler-using-mobile-phone-in-1940s-photo-during-world-war-ii