What to know about Frederica Wilson, Florida Democrat who criticized Trump
By ,
Published October 20, 2017
Rep. Frederica Wilson, D-Fla., sparked President Donald Trump's public feud with a Gold Star family after she accused him of making an "insensitive" remark to the soldier's widow.
Wilson said Trump told Army Sgt. La David Johnson's pregnant widow that he "knew what he signed up for…but when it happens, it hurts anyway." Johnson was killed earlier this month during an attack in Africa.
But Wilson has often voted against legislation that would help veterans and their families, according to a vote-tracking website.
What is the feud between Wilson and Trump?
Army Sgt. La David Johnson and three other service members died in an Oct. 4 attack in Niger. Islamic militants ambushed the soldiers.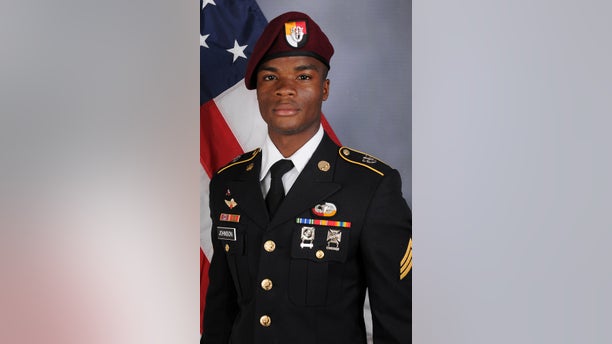 Wilson said she was riding with Myeshia Johnson, the soldier's widow, as they went to Miami International Airport to meet his body when Trump called. The president said Johnson "knew what he signed up for … but when it happens, it hurts anyway," Wilson said.
The congresswoman called the remark "so insensitive" during an interview with WPLG-TV.
The fallen soldier's mother, Cowanda Jones-Johnson, told the Associated Press Wednesday that the congresswoman's account was correct.
Trump denied Wilson's claims in a tweet Wednesday.
"Democrat Congresswoman totally fabricated what I said to the wife of a soldier who died in action (and I have proof). Sad!" he tweeted.
FAMILIES OF FALLEN HAVE MIXED EXPERIENCES WITH TRUMP, IF ANY
White House press secretary Sarah Sanders called Wilson's criticism "appalling and disgusting" and accused her of "politicizing" the issue. She said the call wasn't recorded but other White House officials, including chief of staff General John Kelly, were present during the call.
But Wilson hasn't backed away from her claim and later said that Myeshia Johnson told her Trump "didn't even remember his name."
"I was stunned when I came to work, when I saw what a member of Congress was doing, listened in on a phone call from the president," Kelly said Wednesday.
"It stuns me that a member of Congress would have listened in on that conversation…I thought at least that was sacred," he said.
A spokeswoman says Wilson had no comment on Kelly's remarks about her Thursday.
What has Wilson's voting record on veteran's issues been?
VoteSmart.org, a site that tracks voting records, shows that Wilson hasn't supported several measures that would have helped veterans and their families – including financially.
Specifically, she opposed a measure that would have given the families of four soldiers who were killed in Afghanistan in 2013 death and burial benefits.
TRUMP SAYS DEM REP 'FABRICATED' ACCOUNT OF CALL TO SOLDIER'S WIDOW, HAS 'PROOF'
She has also opposed measures to reform the embattled Department of Veterans Affairs.
And Wilson has voted against measures multiple times that would ensure veterans and their families would still receive benefits despite government shutdowns.
What else do we know about Wilson's political career?
A former elementary school principal, Wilson was elected to Congress in 2010. She previously served in the Florida State Senate from 2002-2010 and the State House of Representatives from 1998-2002.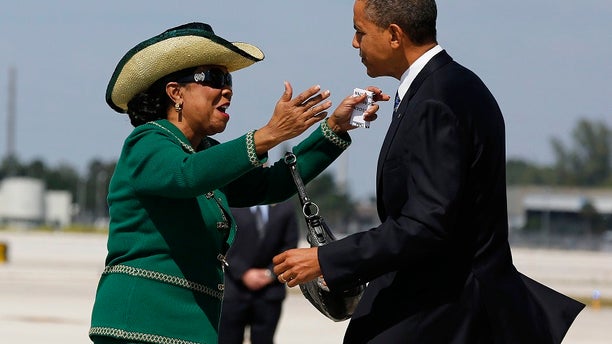 Her House of Representatives website lists several issues of concern, including education, gun violence, health care, immigration and jobs.
When it comes to Social Security, Wilson says that she "will vote against any measure to privatize the program, cut benefits, or increase the eligibility age."
This year, Wilson voted against the Republican health care bill.
In February 2015, she sponsored a bill that was introduced on what would have been Trayvon Martin's 20th birthday. The bill called for the House to press "any State legislature to reject or repeal Stand Your Ground legislation."
What about her personal life?
Her husband, Paul Wilson, died in 1988 after their three children were born, according to a Miami Herald profile.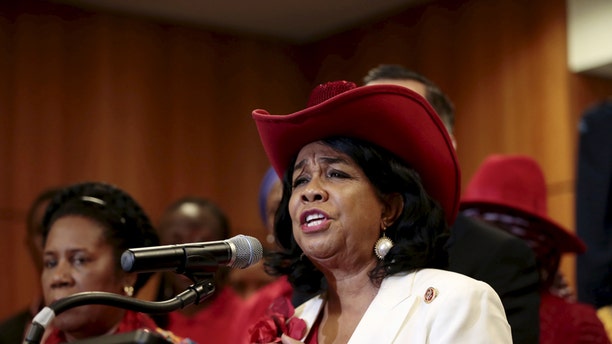 In addition to her three children, Wilson also has five grandchildren, her House bio says.
She's also spoken several times about her attire, specifically her penchant for wearing unique hats.
"It all started with my grandmother, whose name was Frederica also. She wore hats and gloves. I just wanted to be like her, so I started wearing hats. I just like to dress up, I guess, and I got that from her," Wilson told Roll Call in 2012.
"I've never counted, but I've been wearing them almost 30 years," Wilson told Politifact in 2010. "It's almost like a fetish. ... I have hundreds."
The Associated Press contributed to this report.
https://www.foxnews.com/politics/what-to-know-about-frederica-wilson-florida-democrat-who-criticized-trump