Mueller's team has not subpoenaed Deutsche Bank on Trump's finances, legal team says
By Edmund DeMarche, ,
Published December 05, 2017
President Trump's legal team is pushing back against reports that Special Counsel Robert Mueller has called on Deutsche Bank to submit data pertaining to its client relationship with President Trump as part of his investigation into alleged Russian election meddling.
"We have confirmed that the news reports that the special counsel had subpoenaed financial records relating to the president are false," said Jay Sekulow, a member of Trump's legal team. "No subpoena has been issued or received. We have confirmed this with the bank and other sources."
Bloomberg, citing an unnamed source, reported that Mueller is seeking information on the German lender and its relationship with Trump and his family. Trump reportedly owes the bank $300 million.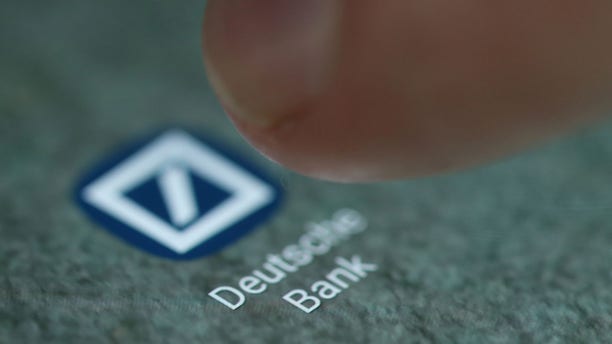 Democrats have said Trump's relationship with the bank is crucial in the Russia investigation. The Washington Post reported in August that Democrats have pushed for an investigation into the bank's internal review of the loans to see if there is any link with Russia.
Deutsche rejected demands by Democratic lawmakers back in June for details of Trump's finances, Reuters reported. The bank cited privacy laws.
The bank, Trump's primary lender, also approved a $285 million refinancing loan for Trump's son-in-law Jared Kushner's company a month before the election, The Post reported.
Trump, who spoke to reporters Monday as he left the White House to head to Utah, unleashed a string of tweets over the weekend in which he criticized the FBI and raised questions about the federal investigation.
In one of his messages, Trump again denied that he directed the former FBI director James Comey to stop investigating his former national secuirty adviser Michael Flynn.
Trump questioned the direction of the federal law enforcement agency and wrote that after Comey, whom Trump fired in May, the FBI's reputation is "in Tatters — worst in History!" He vowed to "bring it back to greatness." The president also retweeted a post saying new FBI Director Chris Wray "needs to clean house."
Trump seized on reports that a veteran FBI counterintelligence agent was removed from Mueller's team last summer after the discovery of an exchange of text messages that were viewed as potentially anti-Trump. The agent, Peter Strzok, had also worked on the investigation of Clinton's use of a private email server.
Peter Carr, a spokesman for Mueller, said Mueller removed Strzok from the team "immediately upon learning of the allegations." He would not elaborate on the nature of the accusations.
Trump tweeted Sunday: "Tainted (no, very dishonest?) FBI 'agent's role in Clinton probe under review.' Led Clinton Email probe." In a separate tweet, he wrote: "Report: 'ANTI-TRUMP FBI AGENT LED CLINTON EMAIL PROBE' Now it all starts to make sense!"
Fox News' John Roberts and The Associated Press contributed to this report
https://www.foxnews.com/politics/muellers-team-has-not-subpoenaed-deutsche-bank-on-trumps-finances-legal-team-says