Justice Department Sues New York Over Violations of Law Protecting Military Voters
By Jana Winter, ,
Published December 23, 2015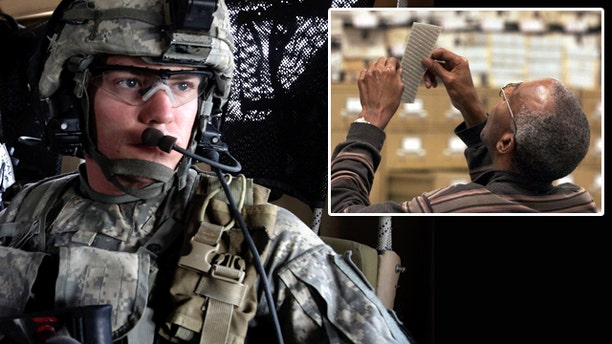 The U.S. Department of Justice sued New York State and New York State Board of Elections on Tuesday after several counties missed deadlines intended to ensure military voters receive ballots in time for their votes to be counted in the November elections.
The complaint filed Tuesday evening charges the state and its board of elections with "failure to ensure that election officials in Niagara, Putnam, Westchester, Erie,Richmond, Bronx, New York, Kings, and Queens Counties transmitted absentee ballots by October 1," which was the second deadline missed by the counties, after the state had been given a waiver for missing its earlier deadline.
The legal action marks the most aggressive federal intervention yet amid an ongoing debate over how to enforce compliance with the 2009 Military and Overseas Voters Empowerment Act, known as the MOVE Act, which is intended to ensure that overseas ballots are sent, received and counted on time.
"Our laws guarantee that uniformed service members and other overseas citizens will have a meaningful opportunity to participate in the elections of our nation's leaders," said Thomas E. Perez, assistant attorney general for the Civil Rights Division. "This suit seeks both immediate and permanent relief to ensure that New York's military and overseas voters, many of whom are members of our armed forces and their families serving our country around the world, can exercise their right to vote and have their votes counted in the upcoming federal elections."
Douglas Kellner, co-chairman of the state board, told FoxNews.com earlier Tuesday that he expected an agreement to filed in conjunction with an official complaint outline how the violations would be corrected. But no agreement was filed.
The New York State Board of Elections certifies state ballots and holds a supervisory role over the individual county boards, but the individual counties are charged with getting their own ballots out.
On Sunday, FoxNews.com reported exclusively that the four New York counties and New York City had missed the deadline. The 2009 MOVE Act requires states to send out ballots to military and overseas voters 45 days prior to an election.
New York State had been granted a waiver to this provision by the Justice Department, giving the local boards an extra 15 days to get their ballots out — until Oct. 1. But that date came and went, and the ballots in the city and four counties remained unsent.
"The Department of Justice certainly wants remedial action — as do we — and a court order might be helpful in that it will give DOJ direct powers of contempt over five county boards that have been out of compliance," Kellner said before the lawsuit was filed.
He said that the five elections boards were told of their legal and legislative obligations to get all absentee ballots out by Oct. 1, but they flouted the law.
"There is no excuse other than defiance," Kellner said. "They were told what their obligations were, but they didn't agree with it — and I understand why. It's because New York's general election ballot isn't final yet. The last day for making substitutions is tomorrow."
Under New York's election schedule, ballots have until Oct. 12 to be finalized, meaning that the version of the ballot available by the state's extended deadline was not the final accurate ballot.
"But the state board certified the ballot and reminded them they were still required to send out the ballots. They were required to use the form that was certified on that date," Kellner said. "Some of the local boards thought they knew better than state board of elections or Congress or legislature and did it their own way. ...
"They should drop everything and get these ballots on plane to Afghanistan immediately."
On Monday, New York City Mayor Michael Bloomberg weighed in.
"I don't know whether or not the Board of Elections has failed to send out absentee ballots to the military or anybody else, but if they have failed it really is reprehensible," Bloomberg told Fox News.
"We send our young men and women overseas to fight and to die for us, and we don't care enough to make sure they get the right to exercise their franchise? That's what they're over there fighting for as much as anything else."
By Monday night, it remained unclear just which of the counties still had yet to mail their ballots.
David Kogelman, counsel to the New York Senate Election Committee, said the Senate Election Committee would be calling for oversight hearings into why the ballots didn't all get out in time.
"They should've gone out, and the State Senate — we're going to be looking into why they didn't get sent out on time," Kogelman said. "I'm sure the ballots will be sent out at some point."
https://www.foxnews.com/politics/justice-department-sues-new-york-over-violations-of-law-protecting-military-voters