GOP legislation would cut off Holder's salary
By ,
Published December 20, 2015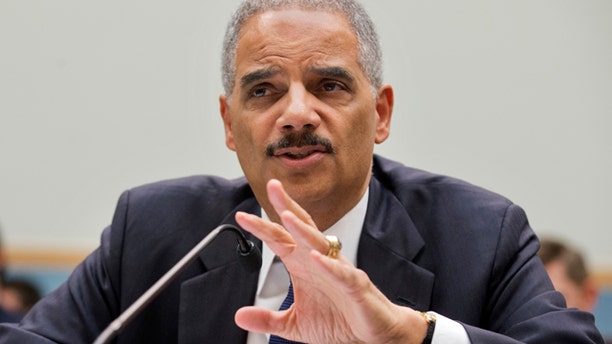 A Republican lawmaker has introduced legislation that would cut off pay to Attorney General Eric Holder and other federal officials who have been held in contempt of Congress.
Rep. Blake Farenthold, R-Texas, introduced the "Contempt Act" on Tuesday, less than a week after alluding to the measure during a contentious House Judiciary Committee hearing where Holder faced criticism from GOP lawmakers.
"The American people should not be footing the bill for federal employees who stonewall Congress or rewarding government officials' bad behavior," Farenthold said in a statement. "If the average American failed to do his or her job, he or she would hardly be rewarded."
Under the proposal, the contempt resolution would have to be adopted by either the House or Senate for the official to lose their pay. The GOP-led House voted in 2012 to hold Holder in contempt for failing to provide key information on Operation Fast and Furious.
The House Oversight Committee voted last week to hold former Internal Revenue Service official Lois Lerner in contempt of Congress for refusing to answer questions at a pair of hearings about the agency's political targeting scandal.
Farenthold's bill would not apply to Lerner, who retired last fall.
"While Ms. Lerner has since retired from the IRS, my bill will at least prevent current and future federal employees, like [Holder], from continuing to collect their taxpayer-paid salaries while held in contempt of Congress," Farenthold said.
The contempt measure against Lerner heads next to the House floor. House Speaker John Boehner, R-Ohio, predicted last week that unless Lerner agrees to cooperate with the targeting scandal probe, the full House will support contempt.
https://www.foxnews.com/politics/gop-legislation-would-cut-off-holders-salary