As Job Shortage Continues, Obama Turns Overseas
By Kelly Chernenkoff, ,
Published December 23, 2015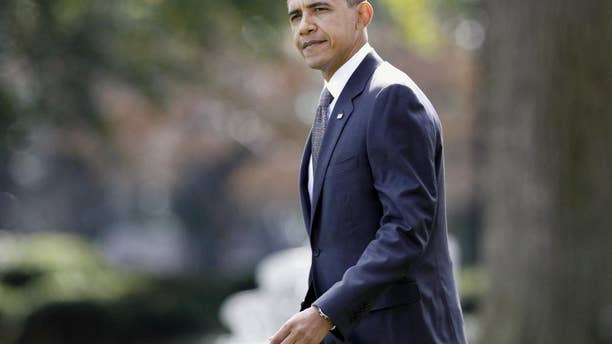 President Obama claims to have begun the groundwork to increase U.S. jobs, so now he's tapping overseas markets. While it may not do much for him at the polls Tuesday, 2012 isn't that far off.
American jobs could be created in the next two years by working with international partners, his aides said in a preview briefing for reporters regarding the president's trip to Asia this week. "I think regardless of the election results, the president's committed, throughout this whole trip, and including the negotiations over the free trade agreement [with Korea], to doing what is right for expanding U.S. exports and creating jobs here at home," Deputy National Security Advisor for International Economic Affairs Mike Froman said.
In fact, says Froman, "That's why he's going to Asia...That will be his agenda regardless of the outcome of the election [Tuesday]."The president will try to generate those jobs by doubling U.S. exports via trade agreements and commercial contracts with partners in Asia.
For example, Obama hopes to secure a deal with India for that country to purchase ten Boeing C-17s, including training, ground equipment and other items. The deal could be worth as much as $5.8 billion dollars and, the White House hopes, a job-booster.
Froman said in India, there will be a "discussion of various commercial contracts that we hope to bring to fruition between now and the president's trip that are immediate and will create jobs back here at home right away and expand U.S. exports," though Froman wouldn't specifically say if he was including the C-17 negotiations.
Should those contracts go through, Froman asserts their economic impact could be felt in the short-term.
"Jobs that could be created in the next two years?" a reporter asked. "Yeah, absolutely," Froman asserted.
But a U.S.-Korea free trade agreement three years in the making, is not so cut and dry. As U.S. automakers limp back to their former days of glory, they've been watching negotiations closely. Ford Motor Co. and Chrysler LLC say the Korea pact in its latest form doesn't sufficiently open Korean markets, which they say are stifled by high tariffs.
Additionally, the United Auto Workers earlier this year expressed their concerns over a negotiations failure, "At present, there is a 25 percent U.S. tariff on light trucks, which prevents Korean manufacturers from producing pickup trucks in a low-wage nation and flooding our market." Removing that tariff could allow unfettered access to that market, says the UAW, "jeopardizing 20,000 U.S. jobs."
The White House has a vested interest in keeping automakers happy, having bailed out two of them.
Froman says the goal is to resolve the auto issue and concerns that American beef producers don't have enough access to the Korean market, "I can't predict at this point how they [discussions] will proceed, but we're going to put every effort into achieving an acceptable agreement; a satisfactory agreement by the time the president comes to Seoul."
Mr. Obama is due to land in Seoul Wednesday, November 10.
https://www.foxnews.com/politics/as-job-shortage-continues-obama-turns-overseas