Senate Could Learn From George W. Bush on Immigration Reform
By Alfredo Gutierrez, ,
Published January 11, 2017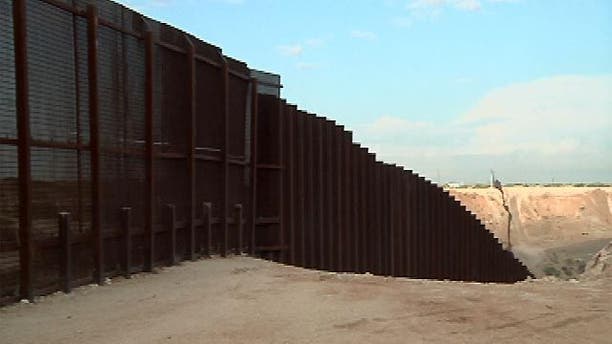 Last week senators announced an agreement that would double the number of boots on the ground, greatly expand drone surveillance and build hundreds more miles of border fences, barriers and walls in an effort to generate consensus on immigration reform. This is precisely the wrong approach. I suppose this shouldn't be too much of a surprise given that Congress, with their focus on security and refusal to work collaboratively with Mexico, got us into this mess in the first place.
Congress has a distressingly long history at failing at immigration policy reform. In the 1960s and 70s, Congress passed policies like the Hart-Cellar Immigration Reform Act and cancelled practical programs like the Bracero guest worker program. Instead of seeking out partnership, policy makers looked to construct barricades, as options for legal immigration, like guest work visas, decreased. Congress also increased surveillance at the border. The result? Fewer and fewer of the thousands of Mexicans who applied for temporary status were accepted and the increased scrutiny along the border meant that seasonal workers were actually incentivized to stay in the United States without documents year-round.
If we think fences can prevent people from seeking a better life for their families, we are fools who deeply underestimate the human conditions that drive immigration.
Farm workers who once followed the migrant stream, picking lettuce, broccoli and carrots and then heading north to pick cherries, apples and peaches and then back across to Texas and the South to pick cotton on their way back to Mexico, now no longer crossed the border back to their families. Congress, quite simply, created crisis.
Watching the recent news about immigration reform, I feel like I'm stuck in a time warp. Unfortunately, while the Senate is making important progress, it seems almost certain that it intends to leave many of the underlying factors that created the immigration crisis unaddressed. Congress continues to treat Mexico like a distant neighbor, imposing unrealistic quotas and ignoring the realities of life along the border.
The last time that Washington dealt seriously with immigration was in 2001. At that time, George W. Bush, the last president to seriously attempt to reverse the blunders that created the immigration crisis, was recently elected. He moved quickly to deal with the issue of immigration. In a refreshing twist, his approach was to work collaboratively with Mexico's President, Vicente Fox. The two former governors shared a ranching background, an affinity for Stetson hats and cowboy boots and understanding that, without real reform, the immigration situation would only worsen. The two worked secretly with a group of lawyers, diplomats and academics to create a plan that began with a path to green cards, would remove Mexico and Canada from the global quota system and revive a guest worker program that would have allowed as many as 300,000 Mexicans to work in the United States and then return home.
Unfortunately, the plan dissolved following the Sept. 11 attacks, and our policy makers haven't gotten close to workable reform since. Congress has ignored this approach, dubbed "the whole enchilada," in favor of a robust macho policy of boots, fences and dogs on the border. The Obama administration has vigorously followed this approach, spending more than 18 billion dollars on immigration enforcement in 2012 — an amount that far exceeds what's spent by all other major federal law enforcement agencies combined.
And now, the Senate has doubled down on this misguided path. As a longtime Senator and commentator for a daily Spanish-language talk show in Arizona, I saw a steady stream of crossers that were migrating between Mexico and the United States. They brought in found IDs or wallets with family photos in the hopes of connecting searching families with a small bit of information about a lost loved one or begged me to announce the last known location of their sons or daughters so that listeners with information could call. My experience with those distraught family members reinforces an undeniable truth: The current focus on border security defies common sense. If we think fences can prevent people from seeking a better life for their families, we are fools who deeply underestimate the human conditions that drive immigration. Quotas didn't work 40 years ago, and they won't work now. Fences weren't a solution 20 years ago, and they aren't one now.
Disappointingly, the current Congress seems content to continue to engage in mindless repetition of the mistakes of the past. The sooner we stop talking about building fences in front of immigrants — and start talking about building bridges among nations — the sooner we can achieve true immigration reform. Sadly, Congress' history doesn't breed much hope.
https://www.foxnews.com/opinion/senate-could-learn-from-george-w-bush-on-immigration-reform