Winona Ryder's Ridiculously Easy Skincare Routine Will Infuriate You
By ,
Published February 21, 2017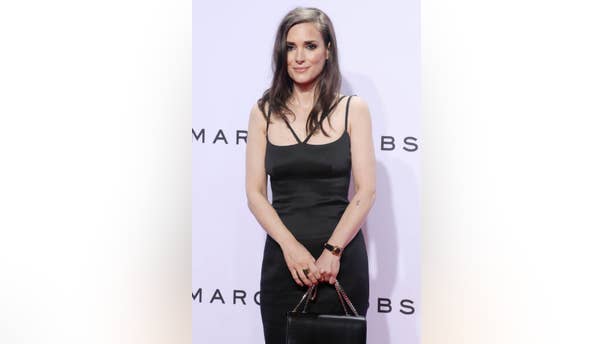 Winona Ryder pretty much stopped aging a long time ago.
The 44-year-old (!) Hollywood star, known for films like "Reality Bites," "Edward Scissorhands" and "Girl, Interrupted" — just to name a few — is still going strong in the new Netflix series "Stranger Things," and she looks almost exactly the same as you remember her.
So seriously, what's Ryder's secret to staying so youthful all of these years?
The actress recently revealed in Allure Magazine that her top beauty concern, as it is for many of us, is her skin. However, Ryder takes an incredibly simple approach to looking like … well … Winona Ryder.
"When I'm not working, (I just use) sunscreen and lip balm," Ryder told the beauty magazine. "If I go out, tinted sunscreen and lipstick."
And as for Ryder's favorite beauty trick, brace yourself: "When I wear lipstick, I pat my lips and use what's left over on my cheeks," she says. (Of course, we can't forget to mention her "greatest beauty extravagance," which happens to be as simple as "a good night's sleep.")
Not all of Ryder's routine is effortless, though. While she was clearly born with great genes, she does depend on some of her favorite products to give her some extra Hollywood glam. According to Ryder, she uses Bite Beauty Agave Lip Mask ($43.96, Amazon.com), which she applies at night for a smooth pout; Klorane Dry Shampoo With Oat Milk ($31, Amazon.com) to create volume for her tresses; and Benefit Benetint Cheek & Lip Stain for "a really natural, healthy glow" ($39.94, Amazon.com), which is specifically made to slather on the cheeks and pout, explaining her go-to beauty move.
So go ahead and buy some of Ryder's favorite beauty products if you must, but be warned: Simply put, Ryder was (surprise, surprise) flawless already.
https://www.foxnews.com/lifestyle/winona-ryders-ridiculously-easy-skincare-routine-will-infuriate-you