California school district's 'permissive' dress code welcoming tube tops, ripped jeans and pajamas sparks debate
By Janine Puhak, ,
Published August 24, 2018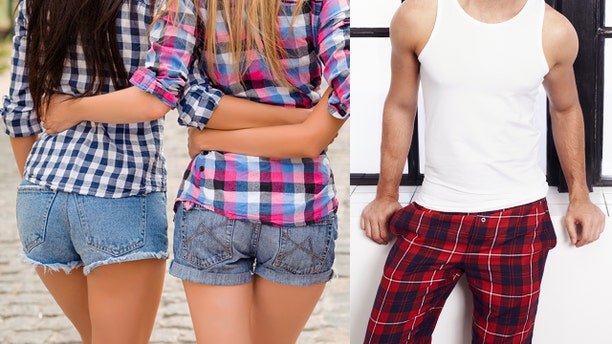 One California school district is being both championed and condemned for its new "anti-dress code" instated for the 2018-2019 school year, allowing students to sport looks that include tube tops, ripped jeans and pajamas on campus to their heart's content.
In recent weeks, the Alameda Unified School District (AUSD) rolled out a revised dress code policy on a yearlong trial period, which the San Francisco Chronicle describes as "among the most permissive in the Bay Area."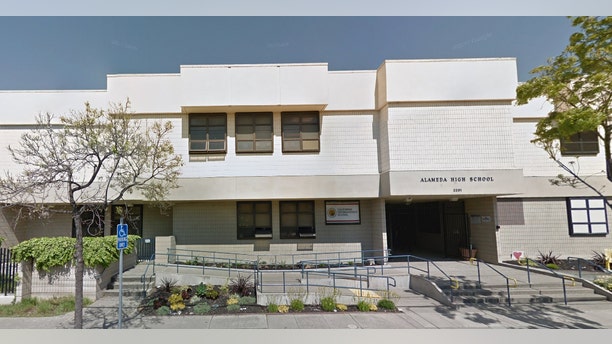 While those students enrolled in the San Jose-area district are still required to wear bottoms, tops, shoes and clothing that "covers genitals, buttocks, and areolae/nipples with opaque material," they otherwise have a whole lot of sartorial freedom.
TEXAS HIGH SCHOOL PRINCIPAL APOLOGIZES AFTER 'SEXIST' DRESS CODE VIDEO GOES VIRAL
According to the policy, hats, hoodie sweatshirts, leggings, yoga pants, skinny jeans, midriff baring tops, pajamas, ripped jeans (as long as underwear is not exposed), tank tops including spaghetti straps, halter tops and tube tops are all fair game. Sweatpants, shorts, skirts, dresses, pants, religious headwear, athletic attire and clothing with logos are also allowed.
Meanwhile, the youth are barred from wearing anything with language or imagery promoting drugs, alcohol, violence, hate speech, profanity or pornography, as well as visible underwear or bathing suits.
"We believe these changes will reduce inequitable and unnecessary discipline and help us maximize learning time," Steven Fong, AUSD's Chief Academic Officer said, as per Teen Vogue's report on the trailblazing "anti-dress code."
Reps for AUSD told the Chronicle that school board officials agreed to change the dress code after some female students complained about feeling body-shamed from enforcement of the old dress code last year.
FOLLOW US ON FACEBOOK FOR MORE FOX LIFESTYLE NEWS
Although the petitioning students have won their case for the time being, the news has sparked a whole lot of debate online. Some Twitter users have described AUSD's new policy as "ridiculous" and mused that "times have changed" since they were students.
Supporters applauded the change on Facebook, calling for an end to "shaming the female body" and praising "freedom of expression."
Others, however, remained unsure.
"I like this rule but there needs to still be some boundaries. There is absolutely no need to go to school in a tube top or shorty shorts in my opinion," one commenter chimed in.
"Dress appropriate at school, off campus wear want you want," another agreed.
"I don't know about this" another opined.
https://www.foxnews.com/lifestyle/california-school-districts-permissive-dress-code-welcoming-tube-tops-ripped-jeans-and-pajamas-sparks-debate