Big brother gets haircut to mimic sister's 10-inch brain surgery scar
By , SWNS
Published April 03, 2018
A caring big brother whose teenage sister underwent a nine-hour operation to remove a brain tumor showed his support by getting this haircut to match her 10-inch scar.
Alana McMullan, 17, was shocked when an MRI revealed she had medulloblastoma, a two-inch cancerous tumor at the base of her skull.
In the months before her diagnosis, she had been feeling dizzy and nauseous and even lost the hearing in her right ear.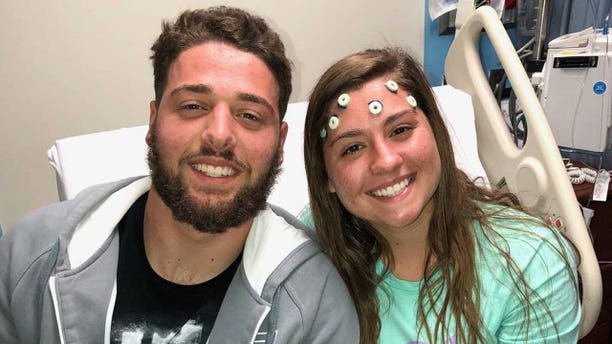 Doctors ended up performing surgery and were able to remove 90 percent of the tumor, which left her with a frightening scar.
Alana's big brother Ethan McMullan, 19, noticed she was feeling a little bit down after the procedure and decided to make it his mission to put a smile on her face.
The college freshman from Decatur, Miss., brought a picture of Alana's scar to his local barber and asked him to replicate the markings in his hair.
Alana, who is getting set to undergo chemotherapy and radiation, said Ethan's thoughtful gesture was typical of his kind-hearted personality.
"I thought Ethan's haircut was pretty cool," said Alana, who underwent the surgery on March 6 at Le Bonheur Children's Hospital in Memphis, Tenn.
"He really can be a pretty awesome big brother. He is basically my best friend, so it's been fun for us to have the same mark on the back of our heads and necks," she said.
Ethan added: "She had been feeling sick for quite a long time.
"She was throwing up and feeling really dizzy for about three months before her diagnosis.
"It wasn't until she became deaf in one ear that we knew something was really wrong.
"As they were testing her for hearing aids they decided to give her an MRI, which showed us the tumor.
"Thankfully they removed 90 percent of it, but she's been left with a bad scar and she'll have to have chemo and radiation now.
"I decided to get my haircut to replicate her scar, my usual barber Luke did it for me.
"The day after her surgery she saw it and it brought a smile to her face. It was worth it just for that."
Alana said she's keen to embark on her chemotherapy and radiation regime, so she can get back to life as a junior at Newtown County High School.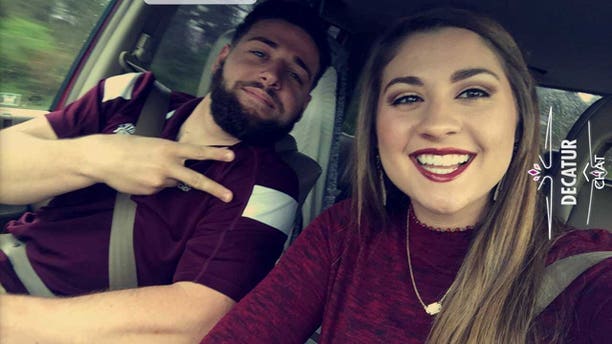 The teenager said: "I'm ready to get started with the chemo to get the plan rolling.
"I'm looking forward to the future.
"I have a lot of people praying for me, and I am very thankful for them. The first thing I need to do is get rid of the rest of this tumor."
Ethan commended his sister for her strength in what he says has been a difficult time for the family.
"She's been so brave and has a great chance at recovery, so we're all really hopeful."
https://www.foxnews.com/health/big-brother-gets-haircut-to-mimic-sisters-10-inch-brain-surgery-scar