Guy Fieri cooks BBQ for evacuees of California wildfires
By ,
Published October 13, 2017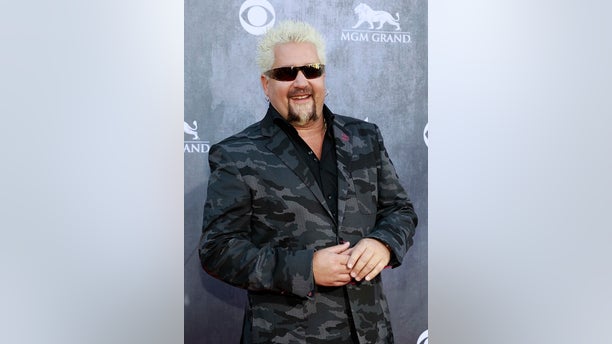 Food Network star Guy Fieri teamed up with the Salvation Army on Thursday and went to wildfire-ravaged Santa Rosa, Calif., to cook for thousands of people who evacuated their homes.
Fieri and his workers assembled a mobile kitchen at the Santa Rosa Veterans Memorial Building's parking lot to set up camp, KTVU reported. Fieri said he and his team would be cooking lunch and dinner for evacuees until Saturday.
ENERGY DRINKS COST NEW FATHER PART OF HIS SKULL, WIFE SAYS
"This is the least we can do. We're so happy to do it," Fieri told KTVU. "We're so sorry for friends who have lost homes. There's a lot of really good people coming together," he added.
The meals were also being transported to two other evacuation shelters in Santa Rosa.
Fieri said his wife woke him up Monday at his home in Santa Rosa regarding the wildfires and smoke.
"The smoke was really bad," Fieri told KQED. "We had to evacuate at 2 in the morning, and we grabbed what we could, taking pictures off the wall as fast as we could. Jumped in the truck, loaded in the dogs, and away we went."
"So I called the Salvation Army in Santa Rosa and I said, 'I'm ready, I've got an army, I'm ready to help,'" Fieri told KQED. "And they said, 'Bring it.'"
Fieri was whipping up pulled pork, roasted chicken and macaroni and cheese.
"Firefighters have been eating out of their big lunch packs, they get these big package meals, which are awesome. But nothing beats a hot meal," the celebrity chef said.
OWNERS OF 'BREAKING BAD' HOUSE PUT UP FENCE TO STOP FANS FROM TOSSING PIZZA ON ROOF
Captain Mark Cyr of the Salvation Army said Fieri's cuisine was helping bring up people's spirits.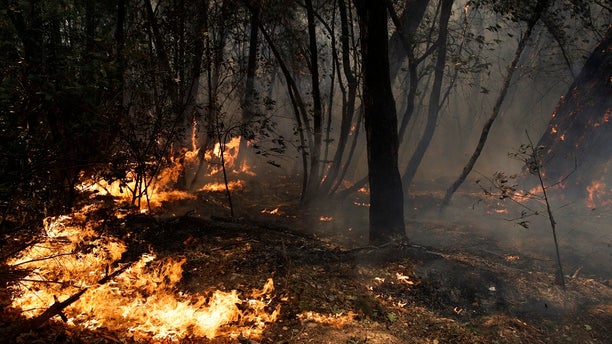 "We're Sonoma strong," Kathy Ries, a resident who evacuated, told KTVU. "And you know … where getting through it."
The wildfires that have devastated Sonoma County have killed at least 31 people as of Friday. The blazes, most of them in wine country, broke out almost all at once on Sunday night.
The Associated Press contributed to this report.
https://www.foxnews.com/food-drink/guy-fieri-cooks-bbq-for-evacuees-of-california-wildfires