Dunkin' Donuts drops controversial whitening agent
By ,
Published November 25, 2016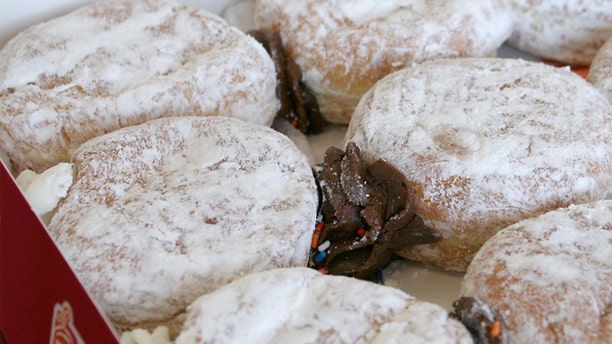 There's good news for Munchkin lovers out there.
Dunkin' Donuts said Thursday it has agreed to remove titanium dioxide, a whitening agent used in toothpaste and other consumer items.
The decision to pull the ingredient comes after mounting pressure from an advocacy group called "As You Sow," that says the material is a common source of nanomaterials which lead to health problems, like inflammation or even organ damage, according to a press release.
Titanium dioxide is commonly used to brighten white substances, such as powdered sugar or toothpaste.
As You Sow, a nonprofit that lobbies companies on environmental and social-responsibility issues, had commissioned independent laboratory testing of Dunkin's white powdered doughnuts in 2013, and found they contained nanomaterials -- tiny substances that have been engineered and can be toxic to humans and the environment because of their small size.
In a statement, Dunkin' Donuts said it has began testing "alternative formulations" for its powdered sugar and will be "rolling out a solution to the system that does not contain titanium dioxide."
https://www.foxnews.com/food-drink/dunkin-donuts-drops-controversial-whitening-agent