Top model suddenly dies shortly after mother dies from bowel cancer battle: report
By , By Sam Christie and Lauren Kelly
Published October 16, 2018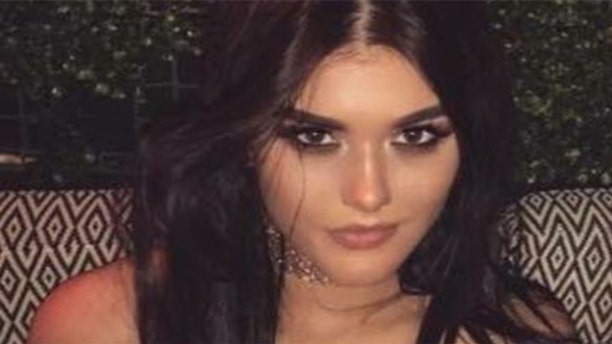 A top model has died at 21 — just months after losing her mom to cancer.
Mairead O'Neill had graduated from university in August and had the "world at her feet," according to heartbroken pals.
But the talented model died in Belfast last night just hours after uploading videos on Instagram showing her enjoying a night out with pals. Police said the death is not being treated as suspicious.
O'Neill could be seen downing shots in a bar and dancing with her friends in clips she posted for her 8,700 followers to see.
The model, who was also known as Mairead Leigha, wrote "might go off the rails this weekend" and asked her followers to vote "yes" or "no" if they thought boys were "d----".
Mairead had been mourning the loss of her mom, Karean Pelan, who died 10 months ago after a battle with bowel cancer.
Model agency boss Cathy Martin paid tribute to talented Mairead.
She told Belfast Live, "Mairead was a clever, grounded and very smart young lady who was beautiful. She had been modeling for me for about six years and was doing very well. She had a lot of strengths and had a Kardashian look that people loved."
She continued, "But what was most charming about her is that she really had no idea that she had the world at her feet."
Cathy added: "It's such a shock to hear that Mairead has passed away.
"We don't know exactly what happened but she has been having a very difficult time following the death of her mom from bowel cancer.
"She had a lot of support but her heart was broken. It's so sad to think that she is gone now too."
She recently worked at Belfast Fashion Week and the Carl Frampton fight in August.
A number of people have taken to social media to send their condolences to Mairead's family.
One person commented on a picture: "A beautiful person. Gone too soon. RIP."
Another added: "RIP beautiful. No words can describe how much upset this brings. You've left this world far too young. Much love to you."
Other friends described her as an "angel" while others said she was the "brightest star in the sky".
A Police Service of Northern Ireland spokesman just said: "Police attended the scene of a sudden death of a woman in the south Belfast area on Monday October 15. The death is not being treated as suspicious."
This story originally appeared on The Sun. Read more content from The Sun here.
https://www.foxnews.com/entertainment/top-model-dies-suddendly-shortly-after-mother-dies-from-bowel-cancer-battle