The Rolling Stones, Paul McCartney, The Who and Bob Dylan headline music festival
By , Jennifer Birn
Published October 08, 2016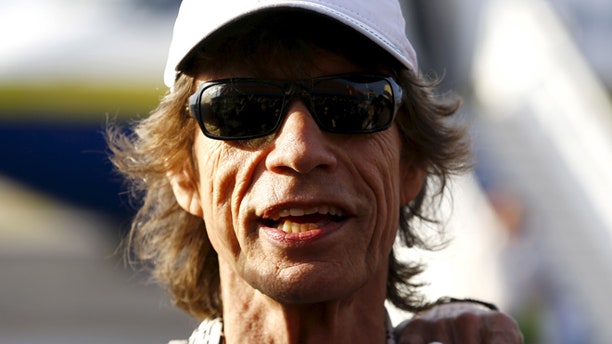 Since tickets went on sale in the spring (and sold out in under
five hours), Desert Trip, a three-day music festival featuring performances by a host of today's most famous rock legends, has been referred to as"Oldchella."
Many thought that was the official name.
Last night, Bob Dylan and the Rolling Stones opened the festival
in Indio, California just after sunset on a 95 degree day and there were people referring to it as "Rockers on Walkers."
Indeed, the average age of the members of the six scheduled
bands – Dylan, the Rolling Stones, Paul McCartney Neil Young, Roger Waters and The Who is 72 and the medium age of the crowd probably hovered around 50.
But, the line-up brought in substantially more money (estimates
are around $150 million) on their roughly 75,000 tickets sales than Coachella or Stagecoach, which are both also held in the same location in April, do with 99,000 and 70,000 attendees respectively.
And yes, in stark contrast to Coachella, a more pop rock, hip-hop and EDM festival with multiple stages and Stagecoach, country music's answer to Coachella, which have both become famous playgrounds for people to make fashion statements - most often in barely there outfits - Desert Trip featured more pieces from The Gap, Lane Bryant or LL Bean paired with sneakers, sandals or orthopedic shoes.
The Rolling Stones took the stage on time at 9:40pm opening with "Start Me Up." While many people stayed in their seats, Mick Jagger, Ronnie Wood and Keith Richards had as much vibrancy as ever – with Jagger and Richards doing about a dozen wardrobe changes between them.
The crowed cooed over a cover of The Beatles "Come Together," but it wasn't until the encore where they played decades-old favorites "You Can't Always Get What You Want" and "(I Can't Get No) Satisfaction" that the crowd truly got to their feet – just before the crush to leave.
The festival continues today with Neil Young and Paul McCartney.
https://www.foxnews.com/entertainment/the-rolling-stones-paul-mccartney-the-who-and-bob-dylan-headline-music-festival