Showtime sued over alleged Mayweather-McGregor live stream issues
By ,
Published September 25, 2017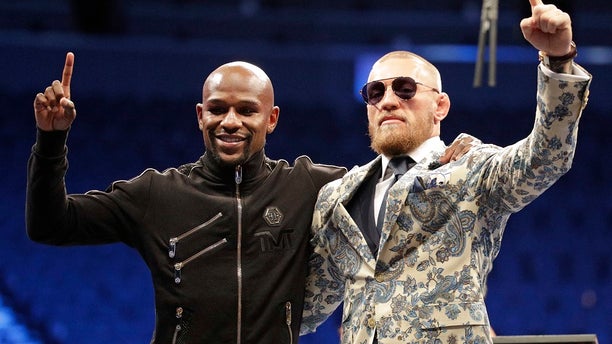 An Oregon man has filed a lawsuit against Showtime after he said he paid to view Saturday's highly anticipated fight between Conor McGregor and Floyd Mayweather but the stream had issues throughout the event.
Zack Bartel of Portland, Ore., filed the complaint, claiming he and thousands of other viewers paid $99.99 to stream the fight but it ran into problems during the event. Bartel seeks "$200 in statutory damages or recovery of actual damages," according to the complaint.
The complaint was filed as "a national class action lawsuit" for other customers in Oregon who paid for the event but had trouble viewing the fight like Bartel, according to the complaint.
"(The) defendant advertised that consumers could pay $99.99 to 'witness history' by streaming Mayweather vs. McGregor fight live on its app," the complaint stated.
MYSTERY CODE APPEARED IN PIRATED MAYWEATHER VS MCGREGOR STREAMS, REPORT SAYS
The lawsuit included a copy of a receipt proving Bartel paid for the fight.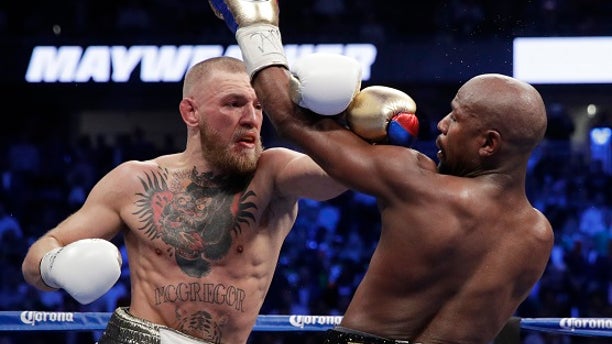 "To his extreme disappointment and frustration, plaintiff (and thousands of other consumers) quickly learned that defendant's system was defective and unable to stream the Mayweather fight in HD as defendant had advertised. Instead of being a "witness to history" as defendant had promised, the only thing plaintiff witnessed was grainy video, error screens, buffer events, and stalls," the complaint stated.
The complaint also included photos of the screen showing low-quality images and error messages.
Bartel claimed his television and streaming service was working properly but checked Twitter to see if anyone else was having issues. Bartel said he saw a number of tweets from social media users claiming they were having trouble streaming the fight. Bartel included a picture of the tweets in his complaint.
MAYWEATHER VS MCGREGOR FIGHT PUTS PIRATED LIVESTREAMS IN THE SPOTLIGHT
"In hopes of maximizing profits, (Showtime) rushed its pay-per-view streaming service to market, without securing enough networking bandwidth to support the number of subscribers who paid to watch the fight," the lawsuit stated.
On Monday, a spokesperson for Showtime said they would refund users who were affected by the live stream if they can prove they had trouble viewing the fight, according to Variety.
https://www.foxnews.com/entertainment/showtime-sued-over-alleged-mayweather-mcgregor-live-stream-issues