Selena Gomez talks lupus battle, 'life-or-death' moment that prompted kidney transplant
By Katherine Lam, ,
Published November 21, 2017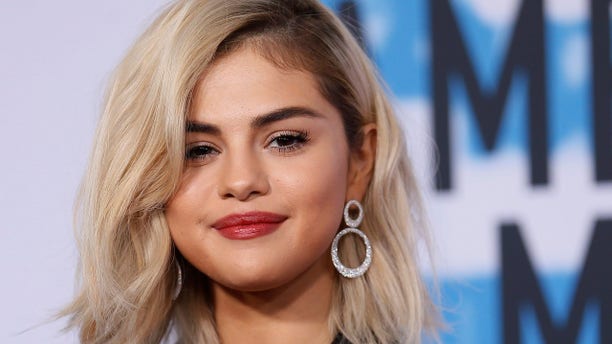 Selena Gomez is opening up about her battle with lupus in hopes of raising awareness about the disease.
The 25-year-old singer spoke at the Lupus Research Alliance's Breaking Through Gala in New York City on Monday, one day after taking the stage at the 2017 American Music Awards, E! News reported.
"I am really honored to be here with all of you guys tonight, my Lupus community. As many of you know or might not know, I was diagnosed with Lupus about five or six years ago," she said at the gala. "I've been speaking out about my situation to raise awareness about the disease."
SELENA GOMEZ ACCUSED OF LIP-SYNCING IN AMA PERFORMANCE
"After undergoing so many tests to monitor my kidneys, my doctors told me I have lupus nephritis, one of those complications from lupus. They said I would be needing a kidney transplant," she added.
Gomez recalled the "life-or-death" moment she faced and how her best friend, Francia Raisa, stepped up to help.
"Maybe I wasn't necessarily really good at knowing what that meant so it actually got to a point where it was life-or-death," the singer said, according to E! News. "Thankfully, one of my best friends gave me her kidney and it was the ultimate gift of life. And I am doing quite well now."
FRANCIA RAISA SHOWS OFF SCARS AT THE GYM AFTER DONATING KIDNEY TO SELENA GOMEZ
She also thanked the doctors who had helped her and spoke about her support for lupus research. She added that though she was fortunate enough to get a kidney transplant, not everyone has that option.
"Something as monumental as an organ transplant shouldn't be the best treatment option available," Gomez said.
Gomez revealed she was diagnosed with lupus and was undergoing chemotherapy in an October 2015 Billboard interview. Two months ago, she wrote in an Instagram post that she had undergone a kidney transplant over the summer. Gomez said there is a 3 to 5 percent chance her lupus may return.
https://www.foxnews.com/entertainment/selena-gomez-talks-lupus-battle-life-or-death-moment-that-prompted-kidney-transplant