Selena Gomez reveals she underwent chemo for her lupus
By ,
Published January 03, 2017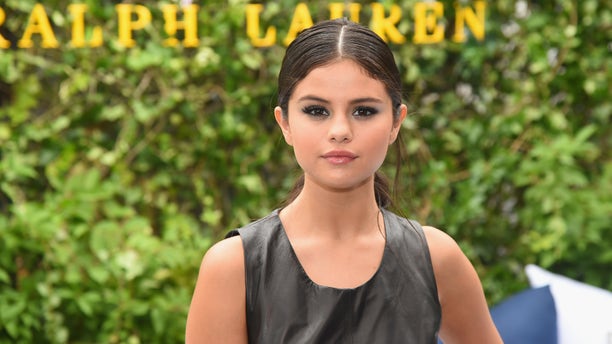 Selena Gomez mysteriously suspended part of her world tour in late 2013 and, at the time, never explained why.
Rumors swirled that the reason the former Disney Channel star put her tour on hold was that she was diagnosed with lupus, an auto-immune disease, and had been having multiple "flares" of facial swelling, extreme fatigue, headaches and joint pain.
The singer's grandparents seemed to confirm to RadarOnline in May 2014 that she was "in treatment" for the disease, but Gomez had remained silent.
Until now.
In a recent interview with Billboard, the 23-year-old artist opened up about her diagnosis for the first time.
"I was diagnosed with lupus, and I've been through chemotherapy. That's what my break was really about," she said, referring to her break from the spotlight. "I could've had a stroke."
During her break in 2014, word leaked that she had been to rehab at The Meadows recovery center in Arizona for two weeks. Her rep did not disclose any specific reason for her rehab stint, though explicitly said it had nothing to do with substance abuse.
It didn't stop gossip mongers from reporting otherwise.
"I wanted so badly to say, 'You guys have no idea. I'm in chemotherapy. You're a**holes,'" Gomez told Billboard. "I locked myself away until I was confident and comfortable again."
Any frustration she felt during that time, she channeled into her music and her new album "Revival."
"I'm so f***ing nice to everybody, and everyone is so vile to me. I've been working since I was 7. I've been a UNICEF ambassador since I was 17. It's so disappointing that I've become a tabloid story," Gomez said. "The hate motivated me."
Like us on Facebook
Follow us on Twitter & Instagram
https://www.foxnews.com/entertainment/selena-gomez-reveals-she-underwent-chemo-for-her-lupus