Russian film industry and Hollywood uneasy with one another
By Hollie McKay, ,
Published April 20, 2016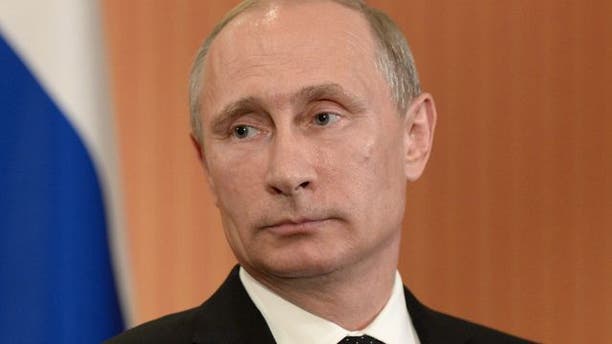 Russia is the eighth largest film market, and is increasingly important to the U.S. entertainment industry due to its rapid growth. Between 2006 and 2011, its number of screens doubled, and Russia currently generates around $1.24 billion at the box office annually.
This all means a mix of recent U.S. sanctions, diplomatic hostilities, and possible new regulations in Russia may very well hit Hollywood where it hurts: the bottom line.
"There is a real likelihood that Russia will continue to escalate sanctions and retaliate against Western businesses. Film, television and other media represent a high-profile target for Russian authorities," producer Gary Michael-Walters told FOX411. "Russia has become an increasingly vibrant and important market for Hollywood and particularly the independent sector."
In the last few years, studios have hosted large-scale red carpet premieres in Russia and have orchestrated big-money partnership deals so that films can be distributed through local divisions of the likes of Universal and Sony. Unlike China – which allows on 34 foreign films to be released each year – Russia doesn't have a quota for foreign releases. But that could change.
Earlier this year, a deputy for President Vladimir Putin's United Russia Party, Robert Schlegel, announced that he was planning to bring forth a quota, in which only 50 percent of international movies could be shown in Russian cinemas. Russian film director Yuri Kara has even gone as far as to call for a ban on all American-made movies until the U.S. government lifts the sanctions imposed on Russia following its annexation of Crimea.
Any such restrictions could also lead to more piracy.
"Starving Russians of American entertainment products will do what it has always done in Russia and elsewhere there is demand: Create a black market fueled by word of mouth and hackers galore," observed California-based bank ratings analyst Dennis Santiago.
In addition to governmental sanctions, which could potentially get even tougher, Hollywood also faces the increasing challenge of Russian lawmakers putting creativity-zapping rules and regulations in place.
The country has enacted rigid anti-gay laws, and most recently, the country's Minister of Culture paved the way for a new law banning swearing from all films. Another recent enactment prohibits advertising on pay TV channels, a tactic Russian authorities hope will bolster advertising revenue for state-owned channels and decrease the chance of the Rain Channel – an independently owned news and culture-focused channel that competes with state-run channels – of succeeding.
Russians may also be unimpressed with Hollywood's apparent negative stereotyping of Russians in movies. "The Avengers" featured a ruthless former KGB agent, "Iron Man 2" centers on a rogue Russian scientist with a vendetta, and action thriller "Jack Ryan: Shadow Recruit" saw Kenneth Branagh play an archetypal Russian bad guy, just to name a few.
Vladislav Grib, First Secretary of Russia's Public Chamber said this year that the "anti-Russian rhetoric (is) confusing the younger generation."
All these issues combined could be bad for business in Hollywood.
"Any decline in Russian revenues could reverberate sharply through the independent financing world," added Michael-Walters. "Right now, nationalism is trumping economics in the halls of the Kremlin."
Follow @holliesmckay on Twitter
https://www.foxnews.com/entertainment/russian-film-industry-and-hollywood-uneasy-with-one-another