Monkees' new album features rockstar guest list
By ,
Published April 28, 2016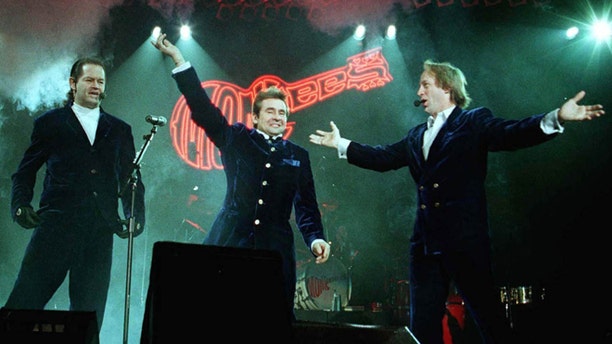 Monkees singer Micky Dolenz has a new album coming out at the end of May that boasts a list of impressive names, including Oasis' Noel Gallagher, in what he describes as an "Old World meets the New World kind of thing."
He told the New York Post, "We found these old unfinished tracks from the '60s with people playing on them, like Harry Nilsson and Carole King and Neil Diamond . . . that were never finished because there was no more need. ['The Monkees'] went off the air."
Click here to subscribe to FOX411's YouTube channel
Along with Gallagher, Dolenz has a list of current rockers contributing to his album including Weezer's Rivers Cuomo and Death Cab for Cutie's Ben Gibbard.
Fellow Monkee Davy Jones also appears on a track, and the title song, "Good Times," features an old duet with Nilsson.
Dolenz told us he'll be touring for the album, which is being produced by Fountains of Wayne's Adam Schlesinger.
Dolenz said he doesn't mind being a bit more under-the-radar these days, explaining of being a pop star "back in the '60s, there were [just] teen magazines . . . These days it's brutal."
Click here to read more in the New York Post.
https://www.foxnews.com/entertainment/monkees-new-album-features-rockstar-guest-list