Jessica Alba Posts Bikini Photos Because Coconut Water
By ,
Published February 19, 2017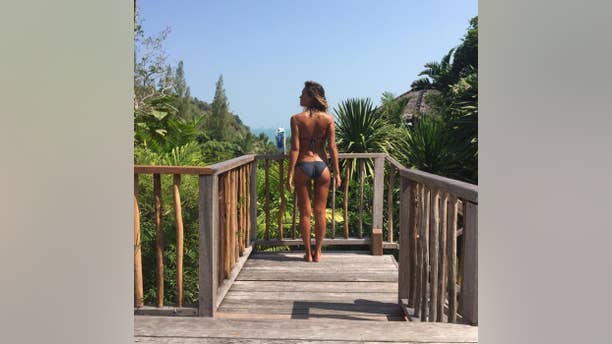 If we believed that drinking coconut water could give us Jessica Alba's body, we'd be pouring that stuff straight into our veins. But we don't, so we haven't.
That hasn't stopped us from enjoying her attempts to convince us otherwise, though.
Earlier this week on January 26, the 33-year-old actress, entrepreneur and lifestyle guru shared a couple of very revealing bikini photos on her social media accounts, reportedly taken in Thailand where she's filming "Mechanic: Resurrection." Each pic also includes product placement for ZICO coconut water, as well as a caption encouraging us to "#CrackLifeOpen."
Here's her Instagram version:
And here's the one she uploaded to Twitter:
Man, it just makes you wanna #CrackLifeOpen, right? Your eye goes right to the coconut water!
All kidding aside, both snapshots really do serve as extremely effective marketing tools for ZICO Premium Coconut Water (i.e., we're talking about it right now), with whom Alba partnered earlier this year.
Kinda makes you wonder how much product Alba could move if was promoting her own line of swimwear instead of bottled coconut runoff.
(You can have that idea on the house, Jess.)
https://www.foxnews.com/entertainment/jessica-alba-posts-bikini-photos-because-coconut-water