Janet Leigh said after 'Psycho' shower scene, 'I only take baths,' in rediscovered interview
By Stephanie Nolasco, ,
Published March 01, 2018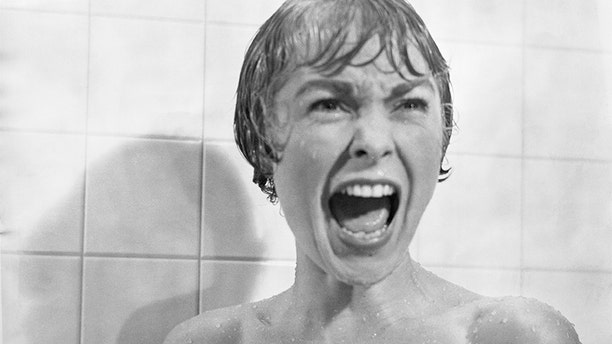 Getting stabbed a bunch of times in the shower by an angry motel owner would make anyone prefer baths.
It's been 14 years since actress Janet Leigh passed away at age 77, and a recently recovered interview sheds new light on her experience in filming the iconic "Psycho" shower scene.
The Alfred Hitchcock film, which made its debut in 1960, also starred Anthony Perkins, John Gavin and Vera Miles. It tells the story of a secretary who embezzles $40,000 from her employer's client and goes on the run, only to meet a deadly end.
RIHANNA MAKES HER 'BATES MOTEL' DEBUT AS MARION CRANE
Leigh's Marion Crane checks into a remote motel run by a man who is plagued by the domination of his mother. She ultimately gets stabbed multiple times in the shower. Hitchcock previously said it took seven days to shoot that scene and there were 70 camera setups for 45 seconds of footage.
Woman's World recently published a 1984 interview Leigh had with one of the magazine's writers where she reflected on how she never looked at showers the same way again.
"I stopped taking showers and I only take baths," said Leigh in response to creating the movie's infamous scene. "And when I'm someplace where I can only take a bath, I make sure the doors and windows of the house are locked. I also leave the bathroom door open and shower curtain open. I'm always facing the door, watching, no matter where the shower head is."
At the time, Leigh also shared how she received numerous frightening letters over the years from strangers who were fanatics of "Psycho."
"There were people who were disturbed and who took 'Psycho' as a way to vent their unfortunate demons," she said. "And I really got a lot of letters where they told me that they were going to do the same thing to me that Norman Bates did to Marion Crane. I don't get as many now as I did in the beginning, but I have to say, it was pretty serious. The FBI had to come in. Luckily nothing ever happened."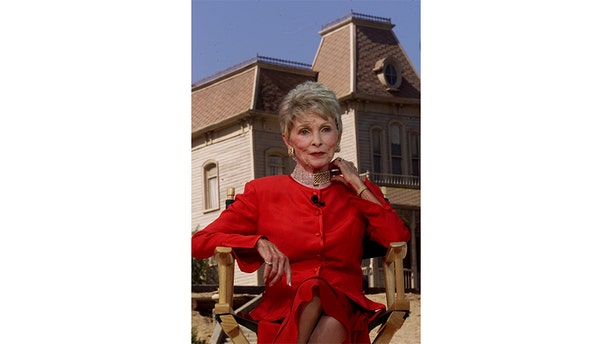 Leigh also addressed one rumor that has followed that scene since it premiered: it was shot with a nude body double. Leigh chose to keep herself covered, but even then she faced obstacles in bringing the character's grim demise to life.
"At the time, there was still the 'Hays Code,' which was a censorship program," explained Leigh. "It was not possible to really show what you've got. The fact that I was in the opening scene in a half-slip and half-bra almost caused them to go crazy. So when the shower scene was done, I wore moleskin over my vital parts. And as much as you think you saw something, you never saw anything, because you could now show it back then.
"It was literally against the law. Now, I'll tell you when they did use a nude model: when Norman goes into the bathroom at the end of all things and drags the body out wrapped in a shower curtain. That's the only time I knew of a nude model. But, again, with me you don't see anything. A bellybutton, and, because the cutting was so fast and accompanied by that music, you're like, 'By God, I saw her nude.'"
While the mother of fellow actress Jamie Lee Curtis would go on to stay busy in Hollywood, she didn't work with Hitchcock again. Still, Leigh didn't seem fazed by it.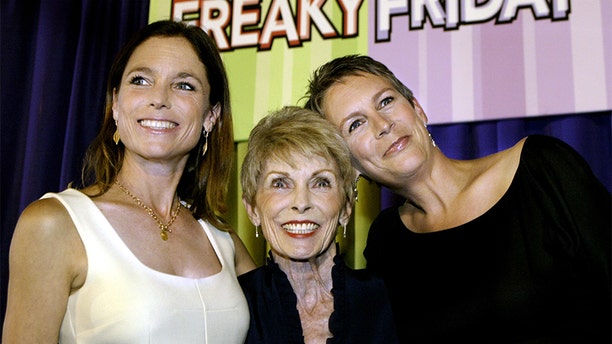 "People have asked me why Hitchcock never used me again, and we talked about it, because he used Grace Kelly and Tippi Hedren multiple times," said Leigh. "But there was such a definitive impression about Marion that he said, 'The whole picture of 'Psycho,' everyone kept thinking Marion was going to come back. They could not believe she was gone.' They kept thinking, 'Well, it was a mistake, and she's really going to come back, and she isn't really gone.'
"Because it had just not been done before. He said, 'The idea of using you again is just wrong.' I've done pictures before where I expired, but that was a whole different thing."
Leigh was nominated for "Best Supporting Actress" in 1961, but lost the Oscar to Shirley Jones.
https://www.foxnews.com/entertainment/janet-leigh-said-after-psycho-shower-scene-i-only-take-baths-in-rediscovered-interview