James Franco accused of sexual misconduct by 5 women, grilled by Seth Meyers
By Morgan Evans, ,
Published January 11, 2018
More women have come forward with allegations of sexual misconduct against actor James Franco.
According to the Los Angeles Times, five women are accusing the actor of "sexually exploitative behavior."
Franco was accused of behaving inappropriately by actress Violet Paley and Sarah Tither Kaplan, a former student at Franco's acting school. Additionally, three more former acting students -- Hilary Dusome, Natalie Chmiel and Katie Ryan -- shared their stories about Franco with the Los Angeles Times.
Paley said the actor exposed himself to her and made her perform oral sex on him. Franco's attorney said her story is "not accurate."
Dusome and Chmiel told the newspaper Franco tried to get them to remove their tops during a shoot and became angry when they refused. His attorney denied their claim. And Ryan said Franco "would always make everybody think there were possible roles on the table if we were to perform sexual acts or take off our shirts." His attorney denied her statement.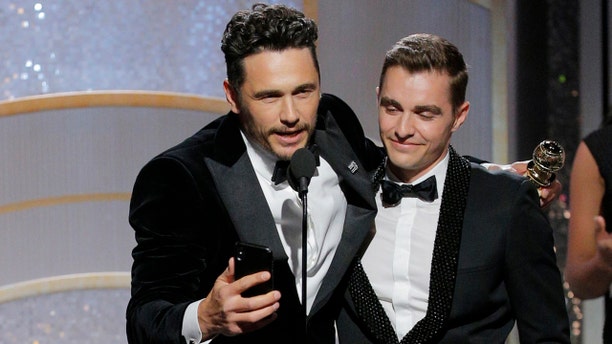 Franco was grilled about the accusations against him during an appearance on "Late Night with Seth Meyers" on Wednesday night that occurred before the Times published its report on Franco Thursday morning.
Rumors first began swirling about Franco's alleged misconduct after actress Ally Sheedy blasted his Golden Globes win in since-deleted tweets.
"I did read (the tweets), I haven't responded. I think, well, the ones I read were not accurate, but one of the things that I've learned is that this is a conversation that obviously needs to be had," Franco told Meyers.
After Franco received a Golden Globe award on Sunday night for his role in "The Disaster Artist" Sheedy tweeted, "James Franco just won. Please never ask me why I left the film/tv business."
The actress added, "Why is a man hosting? Why is James Franco allowed in? Said too much. Nite love ya # goldenglobes."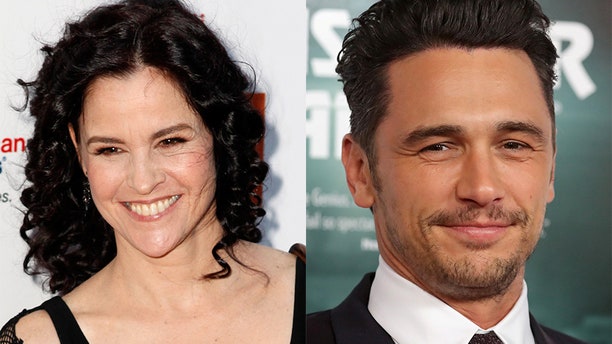 Franco told Meyers he believes in the Times Up initiative to combat harassment in the entertainment industry.
"I have my own side of this story but I believe in these people that have been underrepresented getting their stories out enough that I will hold back things that I could say just because I believe in it that much," Franco said.
"If I have to take a knock because I am not going to try and actively refute things then I will, because I believe in it that much."
Prior to appearing on Meyers' show, Franco sat down with Stephen Colbert on Tuesday.
Franco told Colbert, "I have no idea what I did to Ally Sheedy. I directed her in a play off Broadway. I had nothing but a great time with her and I have total respect for her."

He added, "Look, in my life I pride myself on taking responsibility for things that I have done.  I have to do that to maintain my well being. The things that I heard that were on Twitter are not accurate. But I completely support people coming out and being able to have a voice because they didn't have a voice for so long. So I don't want to shut them down in any way."
Meyers asked Franco on Wednesday why he hasn't contacted Sheedy.
"I don't know, it was just so shocking, I don't know," said Franco. "I guess I'm just letting it be."
https://www.foxnews.com/entertainment/james-franco-accused-of-sexual-misconduct-by-5-women-grilled-by-seth-meyers