Halle Berry says plastic surgery pushed like crack in Hollywood
By ,
Published May 02, 2016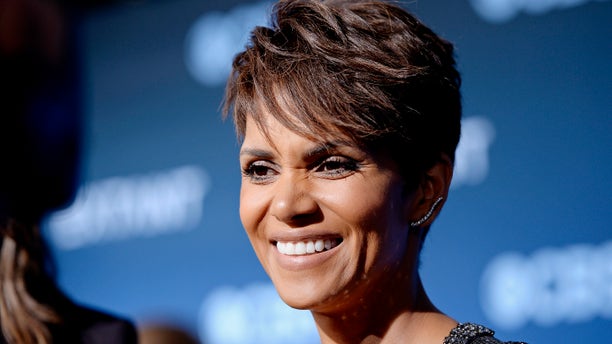 Halle Berry admits that she has felt the pressure to have plastic surgery. Speaking to Yahoo! Beauty this week the Oscar winner confessed, "It is pressure. When you see everybody around you doing it, you have those moments when you think, 'To stay alive in this business, do I need to do the same thing?'

The 48-year-old beauty also revealed that she's been advised to go under the knife.

"Somebody is always suggesting it to me, 'You know if you just a little bit of this and that, lift this up, then this would be a little bit better.' It's almost like crack that people are trying to push on you. That's what it feels like."

Berry also offered advice to others struggling with wrinkles and sagging flesh.

"I just have kept reminding myself that beauty really is as beauty does, and it is not so much about my physical self," Berry reflected. "Aging is natural, and that's going to happen to all of us. I think of those women that I thought aged so beautifully, like Lena Horn. Even how Jane Fonda is aging — I don't know what she has or hasn't done, but she looks beautiful as she's going about her way. I just want to always look like myself, even if that's an older version of myself. I think when you do too much of that cosmetic stuff, you become somebody else in a way."
The mom-of-two admitted it's not always easy to be sanguine about aging.
"We have to stop wanting to look like that decade before," Berry told Yahoo! "We have to stop coveting that. Let it go and embrace it now and really be okay. It's easy to say, I guess, but that's the goal."
The "Extant" star's comments are particularly timely as another 40-plus actress made the news for her recent red carpet appearance. Uma Thurman became a global trending topic after sporting a new look which some speculated was due to plastic surgery. The "Pulp Fiction" star explained that her new face was the result of makeup.
https://www.foxnews.com/entertainment/halle-berry-says-plastic-surgery-pushed-like-crack-in-hollywood