'Flip or Flop's' Christina El Moussa on show's return: 'It's beyond awkward'
By Sasha Savitsky, ,
Published May 03, 2018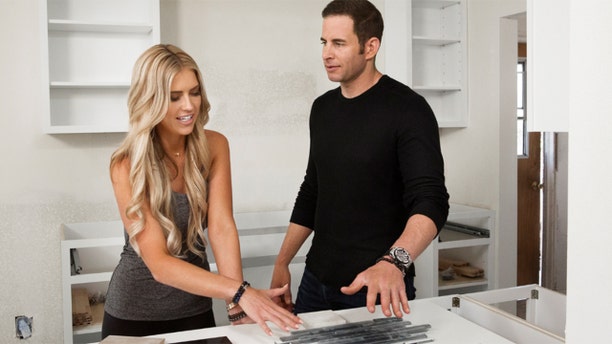 Exes Christina and Tarek El Moussa are back with 15 fresh episodes of their hit HGTV show "Flip or Flop."
When the duo announced their decision to split in 2017, fans worried over what the end of their marriage meant for their show.
But the El Moussas assured they would not let their personal lives interfere with "Flip or Flop" no matter the cost.
But Christina, who has been dating British TV host Ant Anstead since November, admitted working with her ex has been "beyond awkward."
"This would be awkward for any exes," the 34-year-old said in a press release. "Since we have to see each other every day it's beyond awkward. I'm planning on staying friendly and keeping things light."
She continued, "It's all new territory. When our marriage fell apart it was more public than we could have imagined. But we're picking up the pieces and we'll still work together to support our kids."
Tarek, 36, said the "pressure is really on."
"Flipping houses put us in the spotlight, and while it was tough before, now the pressure is really on. We're still trying to figure out how all of this is going to work."
The former couple shares a daughter, Taylor, 7, and son Brayden, 3.
Watch the new season of "Flip or Flop" starting May 30 on HGTV.
https://www.foxnews.com/entertainment/flip-or-flops-christina-el-moussa-on-shows-return-its-beyond-awkward