Anna Wintour plans to stay as Vogue's editor-in-chief despite exit rumors
By Katherine Lam, ,
Published August 01, 2018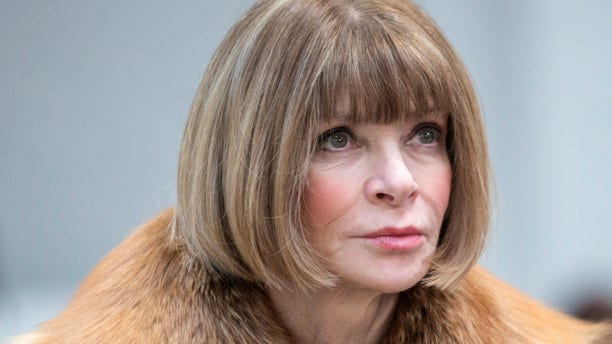 Anna Wintour is putting those Vogue departure rumors to rest.
Conde Nast CEO Bob Sauerberg released a statement Tuesday saying Wintour was staying in her positions in Vogue and Conde Nast after months of speculation about the 68-year-old's possible exit from the company.
"Anna Wintour is an incredibly talented and creative leader whose influence is beyond measure. She is integral to the future of our company's transformation and has agreed to work with me indefinitely in her role as Vogue Magazine editor-in-chief and artistic director of Condé Nast," Sauerberg said in a statement.
Wintour assumed the role as editor-in-chief of Vogue in 1988 and also became Conde Nast's artistic director in 2013. Some in the fashion industry believed Wintour would be leaving her post in the near future, especially after her daughter Bee Shaffer's wedding earlier this month.
Industry sources told Women's Wear Daily that Wintour was planning a soft exit and that the upcoming September issue, starring Beyoncé, would be her last cover as editor-in-chief.
BEYONCE MAY BE ANNA WINTOUR'S LAST VOGUE COVER GIRL
Sauerberg's announcement also comes after a HuffPost report stated Wintour gave Beyonce "unprecedented control" for the singer's September cover. The singer also selected 23-year-old Tyler Mitchell to be her photographer.
"The reason a 23-year-old black photographer is photographing Beyoncé for the cover of Vogue is because Beyoncé used her power and influence to get him that assignment," a source told HuffPost.
Despite the company's insistence, four sources also told the site that Beyonce's cover will likely be Wintour's last September issue.
https://www.foxnews.com/entertainment/anna-wintour-plans-to-stay-as-vogues-editor-in-chief-despite-exit-rumors