13 biggest beauty pageant scandals
Published January 18, 2019
Even beauty pageant queens are subject to scandal.
From cheating rumors to nude-photo pasts, pageant winners are sometimes stripped of their titles.
Here are 13 times we found beauty pageant winners caught in a controversy:
1. Genesis Davila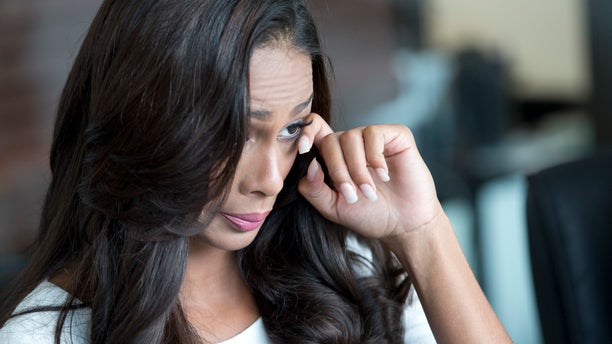 Genesis Davila lost her crown after pageant organizers accused the former Miss Florida USA winner of cheating. Davila is fighting back, seeking $15 million from the pageant for defamation.
She was accused by the pageant's director, Grant Gravitt Jr., of violating the rules by getting her hair and makeup professionally done based on an Instagram post. However, Davila's lawyers argue that the photo was taken a week before the pageant and their client did not cheat.
2. Karlie Hay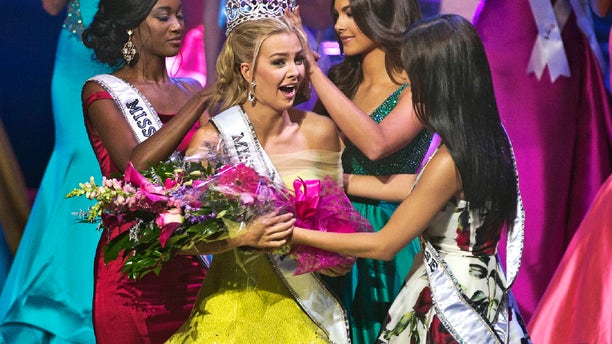 Karlie Hay came under fire for controvesial tweets she made in 2013 and 2014 right after she was crowned Miss Teen USA 2016.
Screen grabs of Hay's old tweets showed her referring to her followers with the N-word, in a joking manner.
Hay later apologized for those comments stating, "Through hard work, education and thanks in large part to the sisterhood that I have come to know through pageants, I am proud to say that I am today a better person."
She got to keep her crown.
3. Vanessa Williams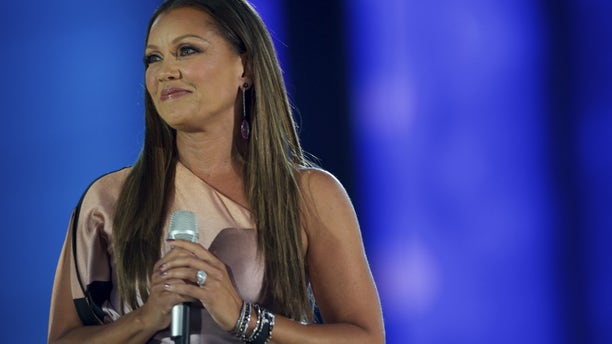 Vanessa Williams was the first ever African-American Miss America, but the victory was short-lived when Penthouse magazine published racy photos of the beauty taken several years prior.
A humiliated Vanessa was forced to resign, but was able to triumph in the face of controversy with a highly successful career.
4. Ashley Harder
The former Miss New Jersey 2007 was forced to turn in her crown after becoming pregnant, as the Miss USA rules don't allow contestants who are pregnant or have children.
5. Katie Blair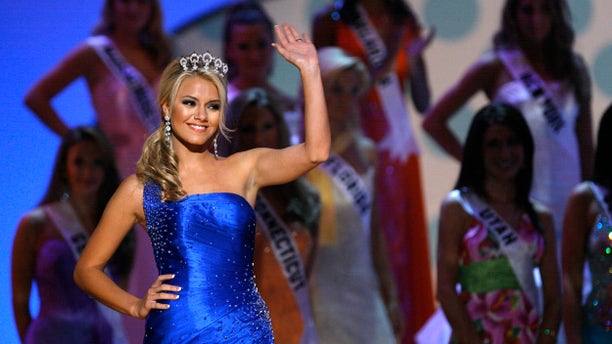 Katie Blair, Miss Teen USA 2006, came under fire after stories surfaced claiming she danced on tables and made out with Miss USA Tara Connor during a night of drinking and snorting cocaine.
Connor took most of the heat for the incident, but Blair faced the wrath of Mothers Against Drunk Driving (MADD), who announced they would no longer use her as their spokeswoman against underage drinking.
Yes, we can see why that might happen.
6. Crystle Stewart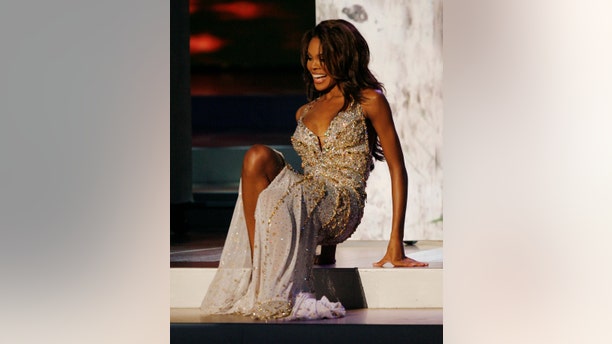 Following in the clumsy footsteps of Rachel Smith, crowned Miss USA the year before, Crystle Stewart fell flat on her tush during the evening gown competition in 2008.
Not exactly a scandal, but embarrassing nonetheless!

7. Katie Rees
After compromising photos of Rees were posted on MySpace, the 2007 Miss Nevada USA was forced to give back her crown.
She found herself in hot water once again in 2008 after an altercation with a cop led to an arrest.
8. Marjorie Wallace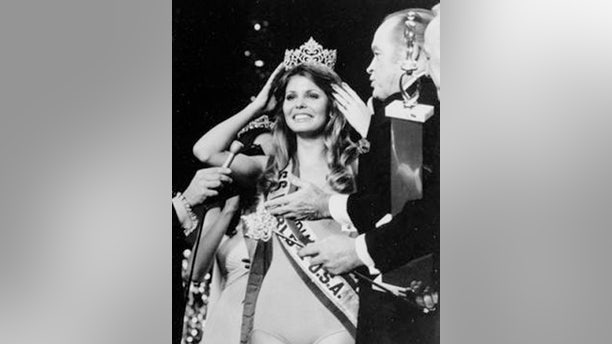 Wallace, the first American to win Miss World, was stripped of her title after less than four months due to behavior that was deemed inappropriate for a beauty queen, such as purported dalliences with high-profile men such as Tom Jones and George Best.
9. Oxana Fedorova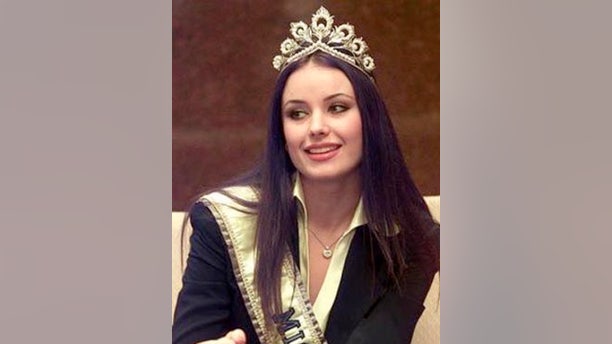 When Fedorova gave up her Miss Universe crown, rumors swirled that she was pregnant. However, the beauty countered that the many responsibilities required of her interfered with her university studies.
10. Leona Gage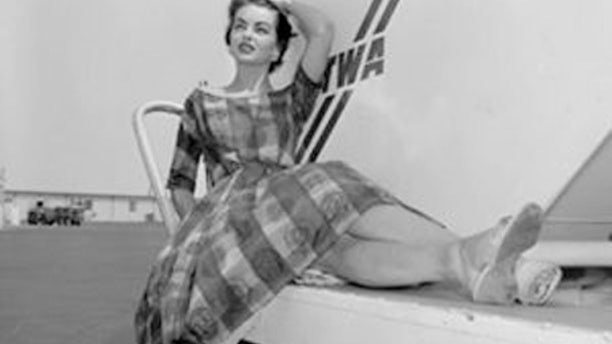 Leona was stripped of her crown one day after winning Miss USA in 1957 when her mother-in-law revealed that she was married with two children and that her real age was 18, not 21, which was written on her application.
11. Danielle Lloyd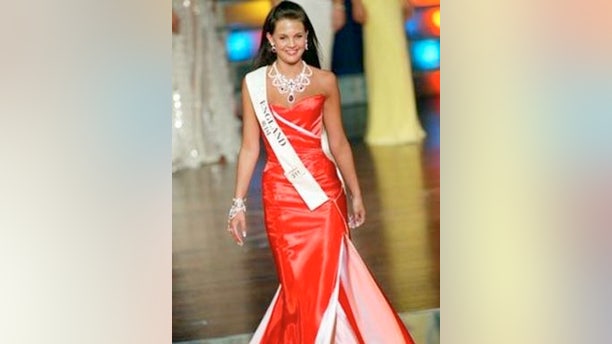 Danielle was stripped of her Miss Great Britain 2006 title when it was revealed that she had posed for Playboy and had dated one of the judges during the time of the pageant.
12. Carrie Prejean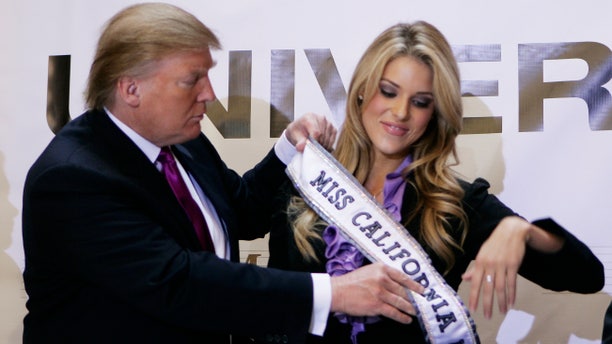 Prejean's scandalous ventures began when, in the Miss America 2009 competition, she was asked what her views were on same-sex marriage.
She answered stating that a marriage "should be between a man and a woman," for which she received a lot of hate from the public.
Prejean, after the pageant, fell into more controversy when she posted nude pictures of her online, and publicly claimed that the Miss USA pageant was rigged.
13. Jenna Talackova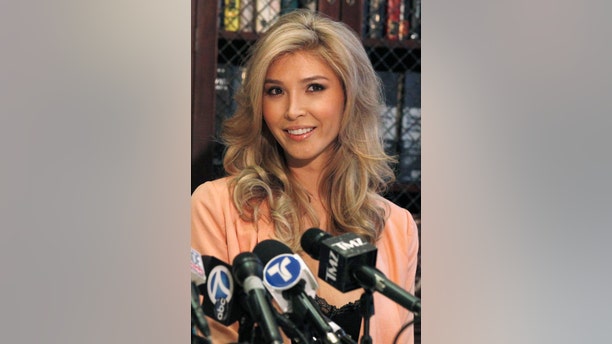 Talackova was one of the hopefuls for winning the Miss Universe pageant in 2012, until the pageant organizers found out she was transgender, according to the National Post.
The Miss Universe rules required all contestants to be born female, and as a result she was disqualified.
A grassroots petition signed by thousands of fans convinced the pageant to change the rules and let the Miss Canada compete.
Talackova eventually made it to the Top 12.
https://www.foxnews.com/entertainment/13-biggest-beauty-pageant-scandals