Trio of classic Bugattis hidden in a barn for decades sold for $1 million
By Gary Gastelu
Published February 11, 2019
A collection of old Bugattis that had been stored in a barn for decades were sold at an auction in Paris for $1 million on Friday.
The 1929 Type 40, 1932 Type 49 Berline and 1937 Type 57 Cabriolet and were purchased by Belgian sculptor August Thomassen in the late 1950s and 1960s for very little money and used as daily drivers for years before being hidden away as their value rose.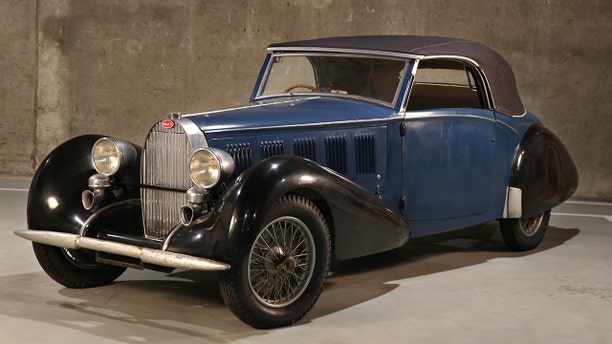 Thomassen's daughter said the family didn't have enough money to insure them, so they stuffed them into a barn behind a pile of sandbags as rumors of their existence spread.
Despite their financial situation, Thomassen's daughter said her father didn't want to sell them because they meant too much to him, but after the barn was broken into last year, they decided it was time to let them go.
The Type 57 got the highest bid at $550,000, while the other two sold for a combined figure just slightly less than that.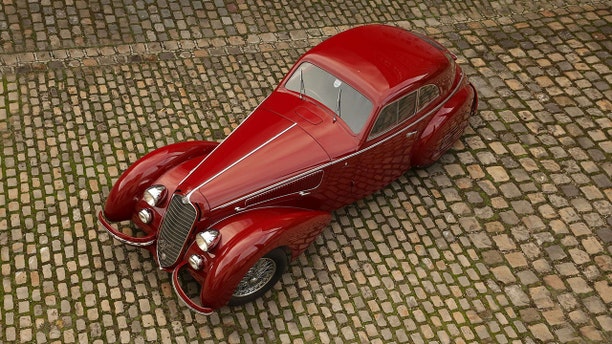 The cars were offered at the Artcurial Retromobile auction, alongside a 1939 Alfa Romeo 8C that went for nearly $19 million, making it one of the most expensive pre-war cars ever sold.
RARE ALFA ROMEO STUCK IN BASEMENT FOR 35 YEARS SOLD FOR $650,000
https://www.foxnews.com/auto/trio-of-classic-bugattis-hidden-in-a-barn-for-decades-sold-for-1-million