Chrysler addresses "Jeep Death Wobble" with technical service bulletin
By ,
Published October 10, 2016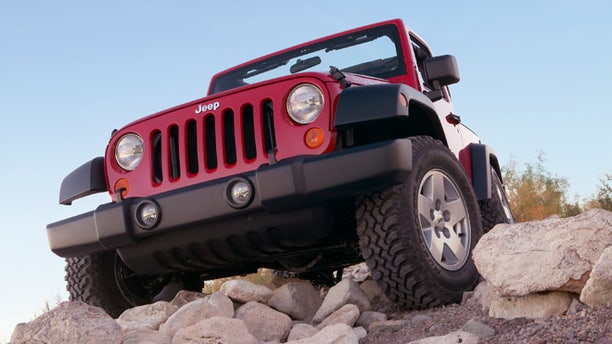 Chrysler has taken steps to kill the so-called "Jeep Death Wobble."
After several hundred complaints were filed with the National Highway Traffic Safety Administration (NHTSA) by Jeep Wrangler owners who experienced a severe vibration in their 2005-2010 model year vehicles, two members of Congress from California urged the company to address the issue, which it has now done by issuing a technical service bulletin (TSB) that recognizes the problem and suggests several ways to fix it.
The TSB was sent to Jeep dealers and posted on several Jeep owner blogs, according to The Detroit News.
A probe by NHTSA earlier this year concluded that the condition "does not result in loss of control," and did not lead to a recall or other action by the agency.
The TSB maintains that the problem, a vibration in the steering system transmitted through the steering wheel, is not unique to Jeep products and is possible in any vehicle equipped with a solid front axle. It offers several causes for the issue, including the installation of aftermarket equipment, incorrect air pressure and worn steering and suspension components.
Democratic California Representatives Henry Waxman and Anna Eshoo, who in July sent a letter to Chrysler CEO Sergio Marchionne asking him to reach out to consumers on the issue, welcomed the decision with a joint statement that read, in part, "Chrysler's decision to issue an official method of repair for this problem is the right thing to do for its customers and for the safety of others on the road."
https://www.foxnews.com/auto/chrysler-addresses-jeep-death-wobble-with-technical-service-bulletin