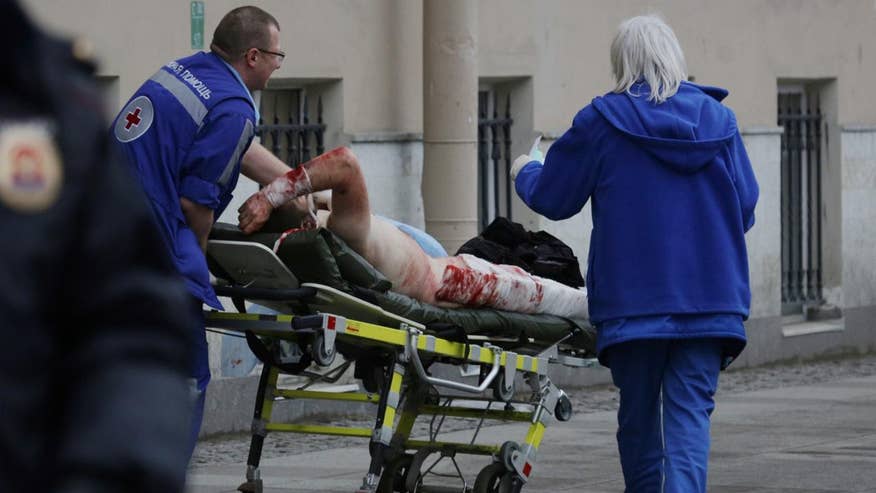 Berlin's decision not to illuminate the Brandenburg Gate in the colors of the Russian flag to honor the victims of the deadly subway bombing in St. Petersburg is sparking controversy.
Critics have accused Berlin of being indifferent to the deaths of Russians, noting that the city's iconic monument was bathed in the colors of other countries following attacks in London, Paris, Brussels and Istanbul.
ST. PETERSBURG SUBWAY BLAST: SUICIDE BOMBER IDENTIFIED AS AKBARDZHON DZHALILOV, 22
Berlin officials have said those four places are Berlin's official partner cities, but acknowledge that exceptions have been made in the past, The Local reported. The gate was lit up with the relevant colors after attacks in Jerusalem and Orlando, Florida, for example.
This stands in contrast with France, where Paris Mayor Anne Hidalgo said the Eiffel Tower would remain dark overnight to honor the victims of of the subway bombing in St. Petersburg.
Klaus Lederer, Berlin's top cultural official, called Tuesday for an end to the practice to prevent debates about the issue in future. He says that until then, Russia's national colors should be projected on the gate.
The Associated Press contributed to this report.