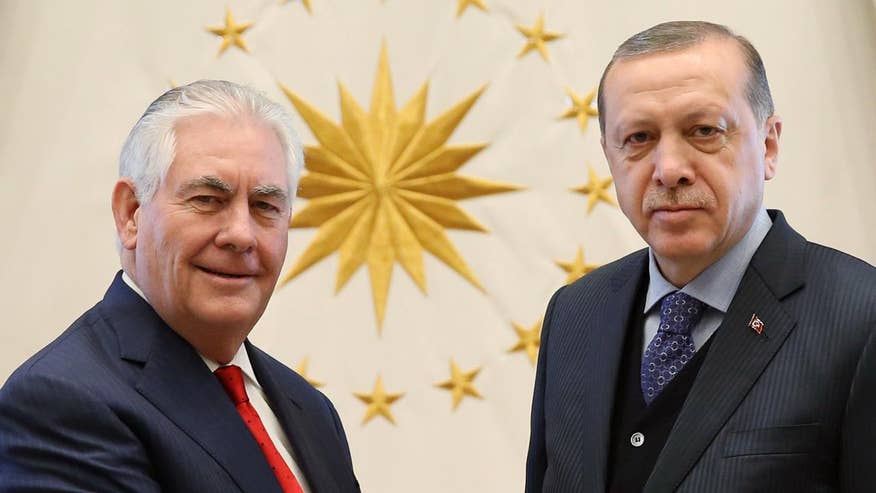 ANKARA, Turkey – U.S. Secretary of State Rex Tillerson is meeting Turkish leaders in Ankara for talks on the fight against the Islamic State group in Syria and Turkish requests for the extradition of U.S.-based Muslim cleric Fethullah Gulen, accused of staging a failed coup attempt last year.
Tillerson is scheduled to meet President Recep Tayyip Erdogan and Foreign Minister Mevlut Cavusoglu on Thursday.
Turkey is pressing the United States to mount a joint fight to retake the IS Syrian stronghold of Raqqa and wants U.S.-backed Syrian Kurdish fighters to be excluded from the operations.
Cavusoglu said Turkey would also take up the issue of the arrest in New York of a senior executive of Turkish state-owned bank Halkbank. The executive is accused of helping Iran violate U.S. sanctions against the country.