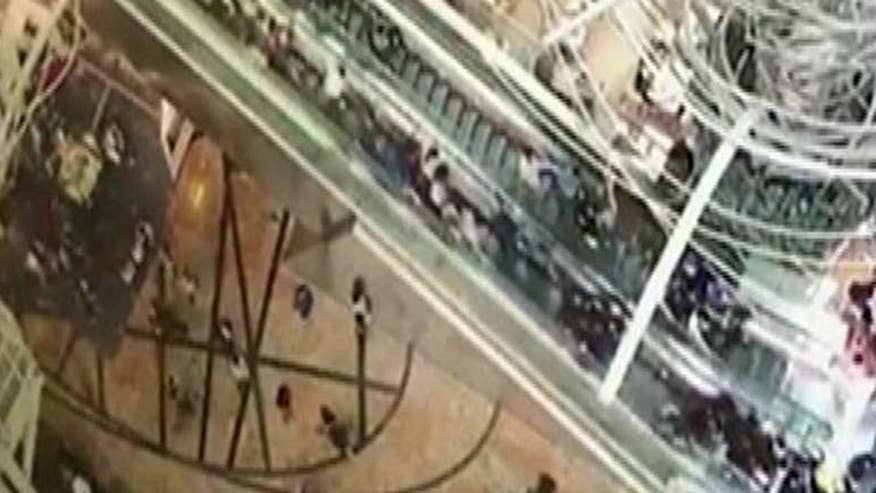 Two Otis Elevator Company employees in Hong Kong have been arrested in connection with a mall escalator that suddenly reversed injuring over a dozen people.
TRAIN STATION ESCALATOR GRABBED GIRL'S FOOT, LAWSUIT CLAIMS

The escalator was apparently thrown into reverse and increased speed Saturday afternoon and sent people onto the ground and on top of each other. The incident happened at Mong Kok's Langham Place.
Two of the escalator mechanics were arrested after police said they tampered with the machinery after the accident.
MALFUNCTIONING ESCALATOR SENDS HOCKEY FANS FLYING
Otis, a subsidiary of United Technologies, is based in Farmington, Connecticut.
A spokesman for Otis said that the arrests came as a surprise, and the company is committed to helping in the investigation.
More than 18 people were injured in the incident.