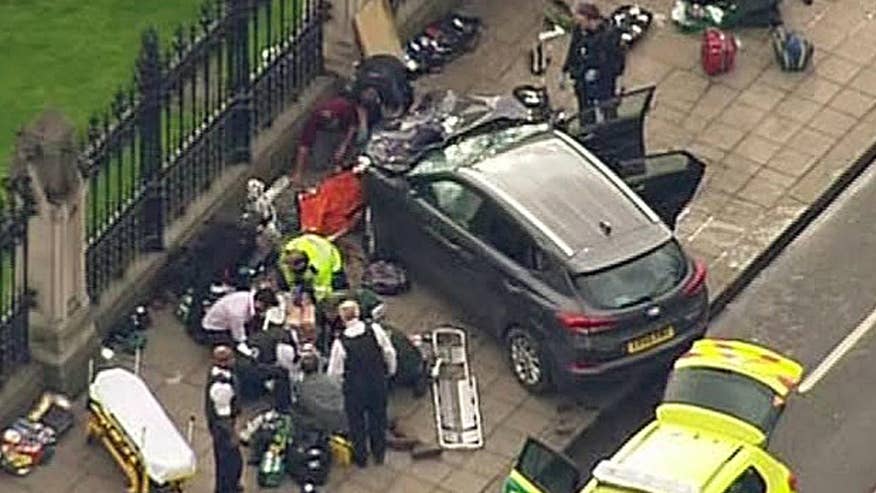 LONDON – One British lawmaker was hailed by some as a hero in Wednesday's attack on the British Parliament.
Conservative parliamentarian and Foreign Office minister Tobias Ellwood, whose brother was killed in the Bali terror attack in 2002, performed mouth-to-mouth resuscitation on the police officer who was stabbed and later died.
UK PARLIAMENT TERROR ATTACK: 4 PEOPLE KILLED, INCLUDING COP AND ALLEGED ASSAILANT; 20 INJURED
About 10 yards away was the attacker who was shot dead by police after scaling the security wall toward Parliament's grounds.
Ellwood, who served in the British military, applied pressure to the police officer's multiple lacerations.
UK PARLIAMENT ATTACK: ISIS SYMPATHIZERS CELEBRATING ON SOCIAL MEDIA
Photographs showed Ellwood's bloodied hands and face from the police officer's wounds while the alleged attacker was seen nearby.