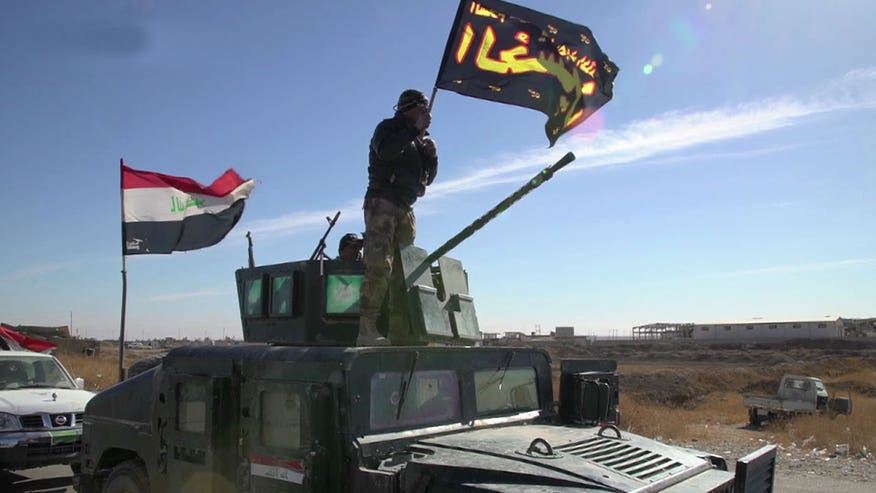 ISIS fighters are reportedly hailing President Trump's executive order on immigration as "the Blessed Ban" — saying it proves to their followers that America really does "hate" Islam.
A resident in the Iraqi city of Mosul, which is still considered an Islamic State stronghold, told New York Times terror correspondent Rukmini Callimachi that the jihadists have been openly celebrating the ban ever since Trump singed it into effect on Jan. 27.
"They've even coined a phrase for it," she tweeted Wednesday. "'The Blessed Ban.'"
Iraq is one of the seven predominantly Muslim countries — along with Iran, Libya, Somalia, Sudan, Syria and Yemen — from which refugees and citizens are temporarily barred from entering.
Callimachi claimed residents in Mosul had been up in arms about Trump's executive order, while the Islamic State was praising it.
"Everywhere I go, Iraqis want to ask about the visa ban," she said. "But here's the best part. Guess who else is talking about it? ISIS is."
Describing why the extremists were calling the order the "Blessed Ban," Callimachi said her source told her it was because "ISIS sees this as their doing."
Click for more from the New York Post.