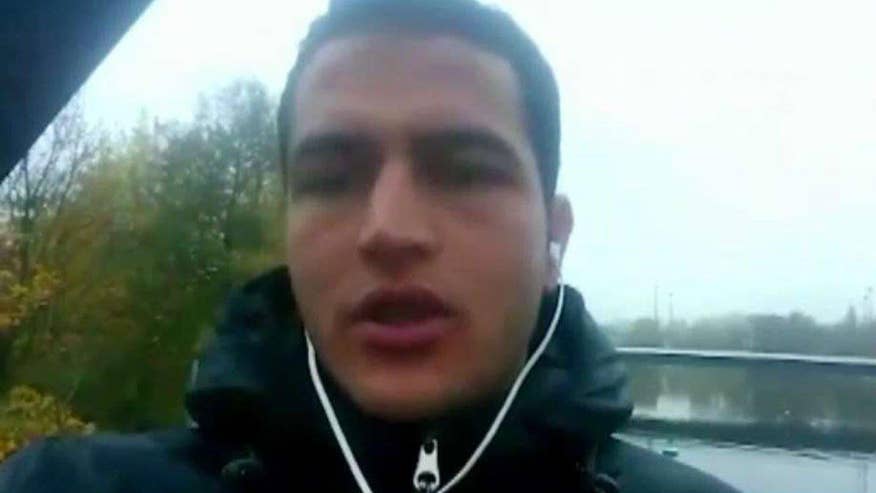 A proposed German law could force suspected Islamic extremists to wear electronic tags without trial.
2016 WAS THE DEADLIEST YEAR ON RECORD FOR SUICIDE ATTACKS, ANALYSTS SAY
Justice Minister Heiko Maas said Monday he wanted to extend the use of the ankle monitors to cover those deemed a possible terror threat even if they haven't been convicted of a crime.
Maas said the proposal was a "preventive offensive" against Islamic terrorism.
"The use of ankle tags should not be only available for convicted criminals after release from prison, but for those identified as a general threat as well."
SUSPECTED BOMBER REPORTEDLY KILLED IN ATTEMPTED ATTACK IN TURKEY
The proposition comes ahead of a meeting between Chancellor Angela Merkel and top ministers in wake of last month's truck attack on a Berlin Christmas market that left 12 people dead.
Anis Amri was able to move through Germany and other European nations despite being a possible terror threat. Authorities didn't have enough evidence to arrest him, The Telegraph reported.
Electronic monitors are used for convicted sex offenders after they are released from prison in Germany.
Maas added that rejected asylum seekers who cannot be detained be detained indefinitely. Amri was to be deported back to Tunisia, but his native home country disputed his nationality.
Another top German official also called for the nation to sanction countries which refuse to accept deported nationals.
According to the paper, there are about 548 people living in Germany who have been deemed as a potential terror threat.
Click for more from The Telegraph.