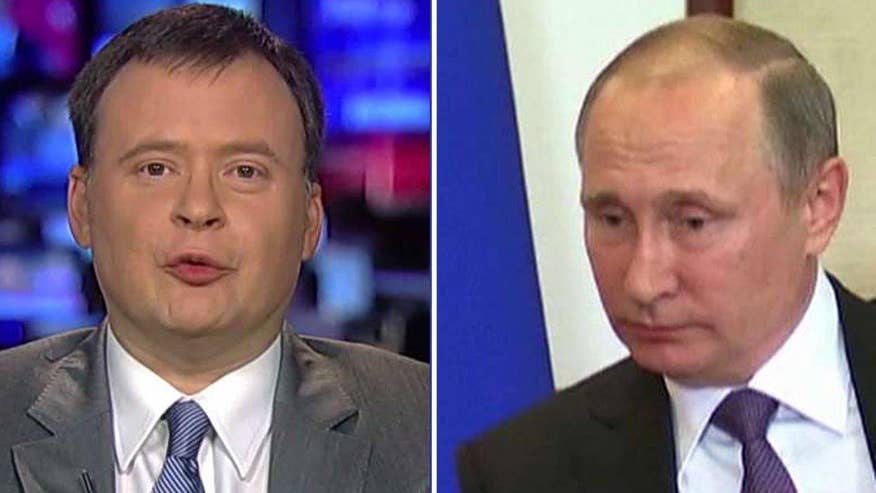 The Turkish and Russian leaders strengthened their rapprochement on Monday by emphasizing new trade deals that boost their ailing economies while minimizing their deep tensions on security matters.
On the sidelines of a global energy summit in Istanbul, Presidents Recep Tayyip Erdogan and Vladimir Putin signed a deal for the long-delayed TurkStream natural gas project that would allow Russia a new pipeline to reach European markets during a time when Moscow is struggling with sanctions against parts of its economy following its incursion into Ukraine.
In return, Mr. Putin lifted import barriers on some Turkish agricultural products that he established last year, when bilateral relations froze after Turkey shot down a Russian jet fighter near the Syrian border.
The two leaders didn't make any breakthroughs on the vexing problems in Syria, where both nations are playing key roles as military powers and as supporters of opposing sides of the war there. The two leaders said they were willing to work together to stop the bloodshed there, but provided no details.
Still Mr. Erdogan put a rosy spin on the meeting, his third with Mr. Putin since June, as a positive step for his nation's economy.
"The president and I have had a very full day, discussing Turkey-Russia relations," Mr. Erdogan said, listing renewed pledges to cooperate and improve links on issues including trade, energy, defense industries and the Syrian conflict. "I am a firm believer that the normalization process between Turkey and Russia will go ahead full steam."
Turkey remains allied with the U.S. and key Arab nations in supporting so-called moderate rebels to establish a political transition in Syria without President Bashar al-Assad playing a role there. Moscow, however, backs the Syrian leader and has fought alongside regime forces in battles against many Turkish-backed rebel forces in places including Aleppo.
Click for more from The Wall Street Journal.