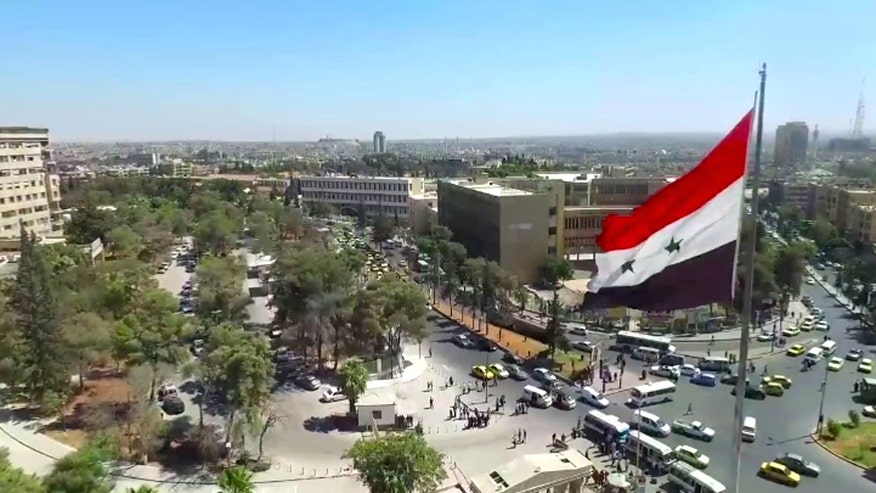 As unrelenting airstrikes and gunfire trap thousands of men, women and children in the Syrian city of Aleppo, the Assad regime's tourism bureau has released a video that somehow missed all the scenes of chaos and panic.
With a rendition of the "Game of Thrones" theme song in the background, the minute-long video showcases sweeping shots of soaring buildings, tree-lined parks and swimming pools -- presumably from areas of the city under government control.
The video ends with a "Syria" logo showing a flower in place of the letter "i." Underneath: the message "Aleppo ... Will of Life."
Syria's Ministry of Tourism posted the video to its Facebook page late last week, and commenters were quick to slam the post. They described the video as "eye-poppingly awful" and added, "How much more can you hate and humiliate your own people?"
It wasn't the first time the Syrian government tried putting a more positive spin on the besieged city. Days earlier, state media claimed Aleppo had a "thriving nightlife" in a video showing a packed nightclub -- complete with a pyrotechnic display.
Another video this year showed off Syria's beach towns, calling the country "Always Beautiful." No mention of any Russian bombers or Iran-backed fighters.
More than 400 civilians have been killed in and around Aleppo since a U.S-and Russian-brokered cease-fire collapsed two weeks ago, a Syrian monitoring group reported.
Russian and Syrian warplanes, and government artillery, killed at least 387 civilians in Aleppo and its rural surroundings, including 72 children and 24 women, according to the Britain-based Syrian Observatory for Human Rights.
The short-lived cease-fire, which collapsed Sept. 19, was followed by an intensive bombing campaign that hit infrastructure, hospitals and water stations in the besieged eastern part of Aleppo, which houses 275,000 people. Government forces also launched a limited ground operation into eastern Aleppo, which was captured by the rebels in 2012.
The Associated Press contributed to this report.