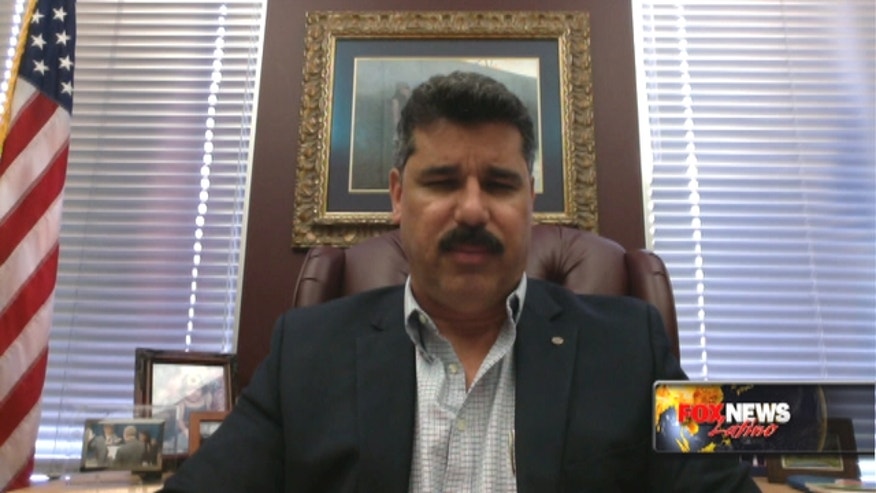 A Latino support system long in the making in Orlando, Florida, is shifting focus and rising to the occasion in a way no one ever dreamed it would be put to the test.
Organizations that typically had existed to help newly-arrived Latino immigrants, Puerto Rico transplants and snowbirds from New York and Illinois navigate the city and its services suddenly found themselves pushed into rapid response mode in the wake of one of the nation's biggest tragedies, the mass shooting at the gay nightclub, Pulse, which claimed the lives of 50 people.
"There's sadness," said Orlando City Commissioner Tony Ortiz, who has spearheaded programs over the years to welcome and provide orientation to the city's newest Latino residents.
"We are mourning our losses, but the beauty with this huge tragedy is the fact that the community has come together in ways that nobody expected."
"The federal government, the state government, the local government, the counties – everybody – has said 'We're present, we're going to work together,'" Ortiz told Fox News Latino on Tuesday. "There's such synergy around here – it's incredible."
Under more normal circumstances, Latino outreach in Orlando for Ortiz, a former Marine who grew up in Puerto Rico, has meant launching a so-called "government academy" where new arrivals from Puerto Rico and Latino immigrants take two-hour classes in U.S. civics once a week for seven weeks, graduate and get a certificate.
Outreach by other groups, such as Orlando's many churches and non-profit groups, has involved helping newcomers find housing, jobs and referring them to counselors.
Now, these "fixers" are dealing with the aftermath of a massacre in an LGBT nightclub where the killer claimed the lives of 49 people, and injured more than 50 others, most of whom remain hospitalized, some fighting for their lives.
The assistance people are asking from them is grim – how to find out the status of victims, of those in hospitals, how to get relatives who are in Puerto Rico and other countries to Orlando, how to arrange for funerals here, and how to send the bodies of victims back to their homelands.
"We had law enforcement, firefighters, everybody working 24/7 to make sure that the families of the victims were well attended and that all their needs were met," Ortiz said.
"A lot of our victims did not have picture ID's, or other identification on them," Ortiz said. "Remember, there was a lot of running around, in those circumstances people lose their phones, or their wallets. It was mayhem."
"I can tell you that our law enforcement responded in a way that left everybody astonished," Ortiz told FNL, "not only our local law enforcement but other agencies adjacent to the city."
"Every organization has come forward to help us," Ortiz said.
Nearly half of the people slain in the Orlando nightclub were Puerto Ricans, the island's justice secretary said Tuesday.
Cesar Miranda said 23 Puerto Ricans were among the fatalities, though it was not immediately clear how many were born on the U.S. mainland to Puerto Rican parents and how many moved to Florida from the island.
"Faced with this loss, I have been forced to reflect on all the social problems that led to this massacre: intolerance about gender preferences , discrimination against Latin Americans in the United States and broad access to weapons in that country," Miranda said. "That is why we must reaffirm our commitment to these three fronts in Puerto Rico and unite with our diaspora and the American people to continue taking steps toward equity."
Jet Blue has offered to fly relatives of those affected by the shooting at Pulse from outside Florida to Orlando, and to help with transporting the bodies of people whose families want to bury them in their homelands.
The airline declined to elaborate on the number of requests they have received.
"We are indeed seeing people taking us up on our offer," said Morgan Johnston, manager of corporate communications for Jet Blue. "However out of respect for the victims and their families, we will not be releasing figures related to the number of flights booked."
Anthony Suarez, president of the Puerto Rican Bar Association in Orlando and host of a local radio show, said his staff has been helping recruit pro-bono attorneys who can assist relatives who need visas to travel to the U.S. to identify deceased people and make arrangements to take their bodies back.
"There are also grief counselors and psychologist who are volunteering," Suarez said.
Sami Haiman-Marrero, who had for years been involved in teaching new arrivals from Puerto Rico how to establish new a new life in central Florida – including tips on how to build credit and register to vote – now is juggling calls from people seeking help and connecting them to willing service providers.
"We're getting a great response from professionals in the community coming forward and offering their services – professional translators, realtors offering properties for families from outside the area to stay while they here to make funeral arrangements or visit people in hospitals," Haiman-Marrero told FNL.
"It's been an overwhelming response," she said. "We're trying to show a unified front solidarity with all communities, and focus on the task at hand and help and comfort, which is really hard when you're in front of the grieving people. I feel often like breaking down and crying myself, but it seems selfish of me to do."
The Associated Press contributed to this report.
Elizabeth Llorente is Senior Reporter for FoxNews.com, and can be reached at Elizabeth.Llorente@Foxnews.com. Follow her on Twitter @Liz_Llorente.