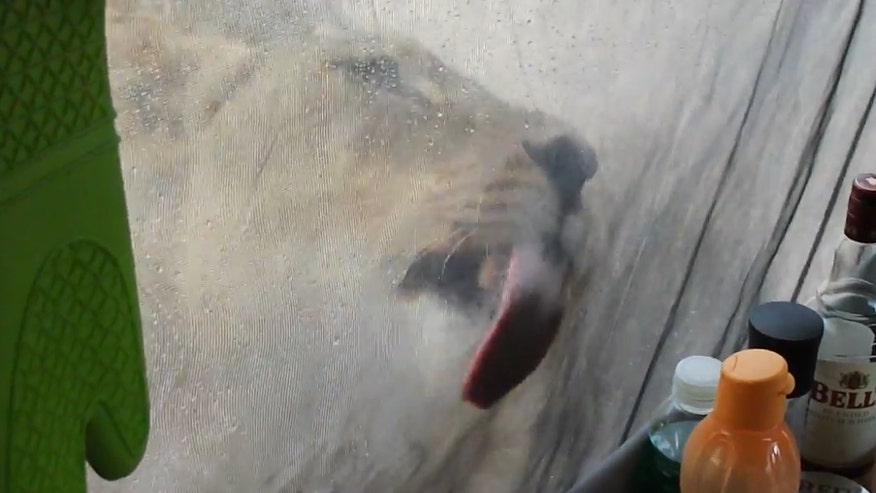 Watch out tourists, these lions are thirsty… for water.
A visitor at the Kgalagadi Transfrontier Park, which spans parts of Botswana and South Africa, posted a video on Facebook showing three of the big cats eagerly licking water that accumulated on the outside of their tent during a rainstorm in early May.
"What a privilege," wrote Francie Lubbe, who recorded the video. "Nature is so awesome."
In the video, the three lionesses press their faces up against the tent, seemingly unaware that there are humans inside.
After licking the tent, one lion also was photographed looking at a grill set up in Lubbe's campsite.